As experts in team building for over 30 years you know you are in good hands when it comes to advising you on the best and most fun outdoor team building activities for 2023.

Why introduce team building to your organisation?

It probably doesn't take a scientist to figure out that there are benefits to team building but believe it or not they go beyond just developing team working skills. Team building activities can help improve communication between departments, assisting better cross-functional teams and even confidence and trust among employees. Just being social in the outdoors is likely to increase wellbeing and happy employees are expected to be up to 20% more productive according to a report by Forbes.
Kieron Bowen, Sales Director at Eventurous says,
"The events industry has seen an amplified focus around employee engagement over recent years. The desire to reconnect and engage people in the workplace through activities that improve collaboration, communication and wellbeing is on the rise. We have seen a five-fold increase in demand throughout 2022 for large scale, outdoor corporate events, from family fun days to corporate festivals and team building."
1. Family Fun Days
Great for: Not needing a babysitter.
Go the extra mile to show your employees that you care by inviting supportive loved ones to your next corporate event. Allow relatives to meet and form bonds that bring a new meaning to "work family." Family fun days are exactly that, FUN! From inflatable games to funfair rides and delicious BBQ food, there is something for all at this inclusive live event.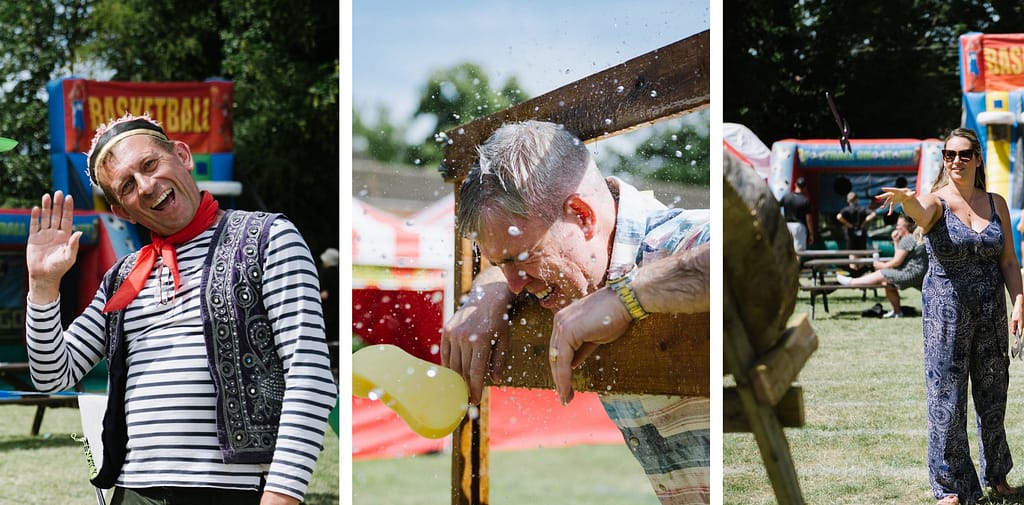 2. Corporate Festivals
Great for: Inclusive fun. If Ozzy can rock a festival at 74 anyone can.
The 'festivalisation' of corporate events has amplified, as event planners realise that the annual Christmas party is not the only way to bring teams together. The beauty of corporate festivals is that you can bespoke everything to your own theme or branding if you wish. With fairground rides, specialised food vendors and live music the possibilities are endless to make an event everyone will remember.
To support clients with their festival visions, Eventurous now offers a tipi hire service.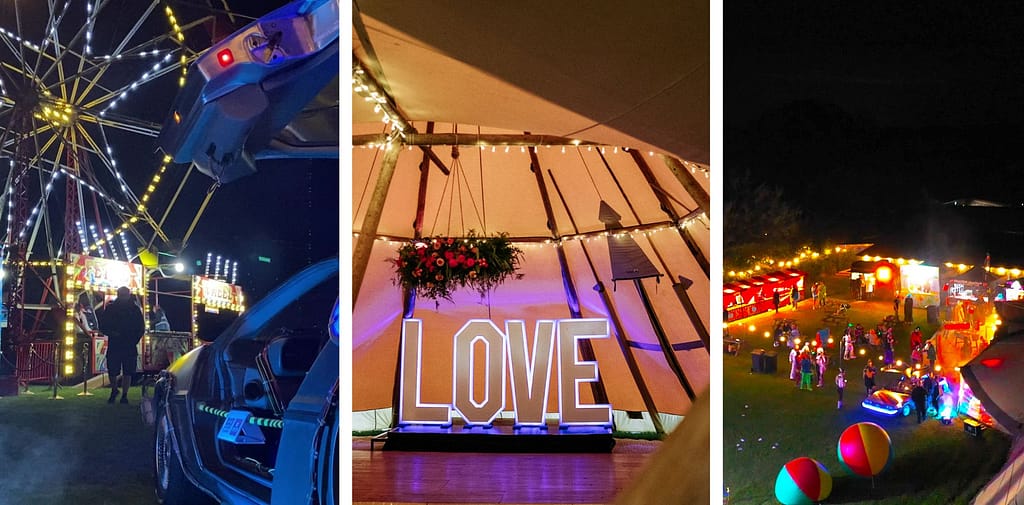 3. Country Pursuits
Great for: Being at one with nature and blowing off steam.
Country pursuits has something for everyone with the choice of activities such as archery, quad biking, laser clay shooting and even falconry. If your team office is based in busy industrial surroundings, an escape to the countryside can provide a much needed change of scenery, increasing motivation and focus. This is one for the animal lovers too, as you can take part in falconry, duck herding and ferret racing.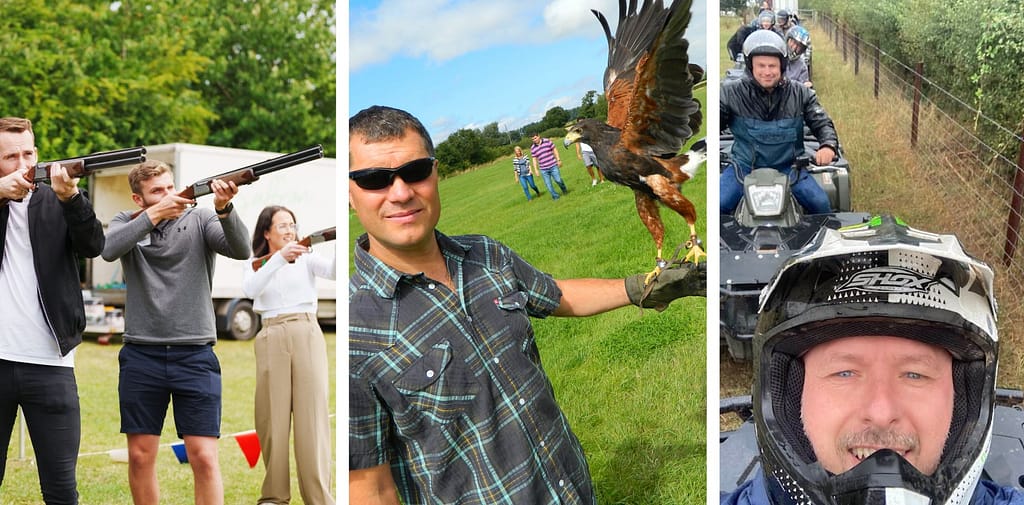 4. Crystal Clear Challenge
Great for: Finally getting into that infamous crystal dome!
Based on the iconic TV show Crystal Maze, this team building activity is just as popular. With a mixture of mental and physical challenges, it requires teams to think strategically using their strengths and weaknesses to win the most crystals and time in the dome. If you are looking to inject some life back into your teams and promote collaborative working then this is the activity for you.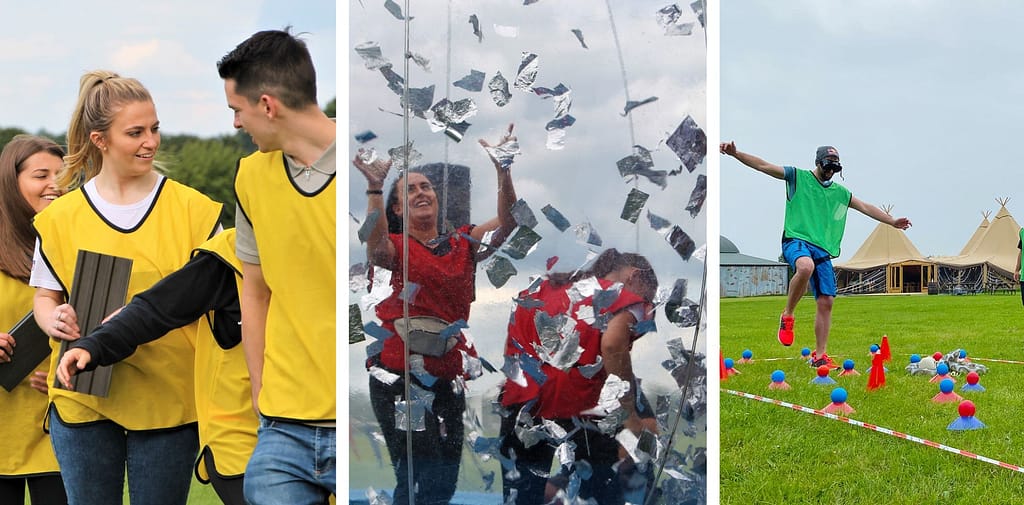 5. iPad Treasure Hunt
Great for: All the intrepid explorers out there (and those just looking to get the steps in)
This forward-thinking team building activity has taken the streets by storm. Using GPS technology, it allows employees to explore their chosen location, hunting down hotspots in their teams, with the aim of unlocking fun challenges and collecting points. If you are looking for a modern and sustainable way of outdoor team building that allows you to have fun, exercise and explore all at the same time then this is the activity for you.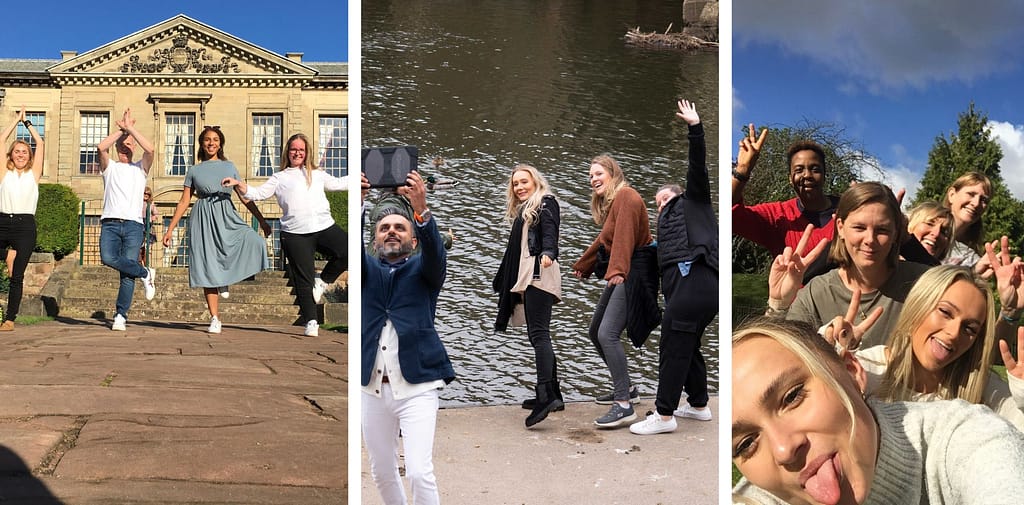 6. It's a Knockout
Great for: Beating your boss (and colleagues) – with giant inflatables.
We all loved bouncy castles as kids right? The Eventurous 'It's a Knockout' team building activity will have you and your colleagues feeling nostalgic as you scramble across giant inflatables, competing in high-energy challenges to win the top spot and claim your prize. Go head-to-head in a gladiator joust or race to the finish line on the Bungee Run. With more than 10 options for games there's something for everyone's taste.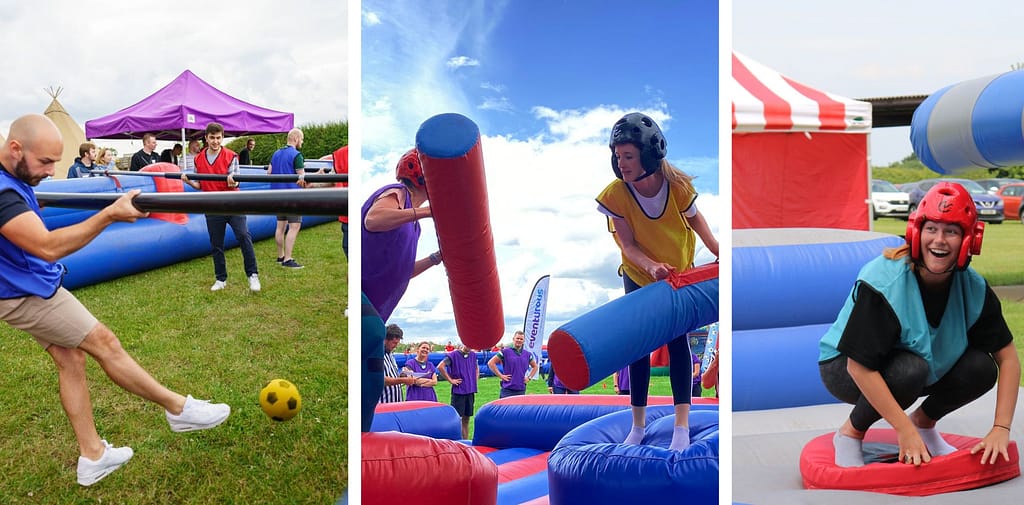 Great for: Being the clown – and getting paid for it.
Fancy learning something new? Maybe a new trick to take home to the kids or to show off at parties? Our circus skills team building workshop is sure to get everyone laughing and having fun. Learn how to juggle, spin plates and even walk on stilts. You never know, maybe it was your calling in life… if not stick to your day job.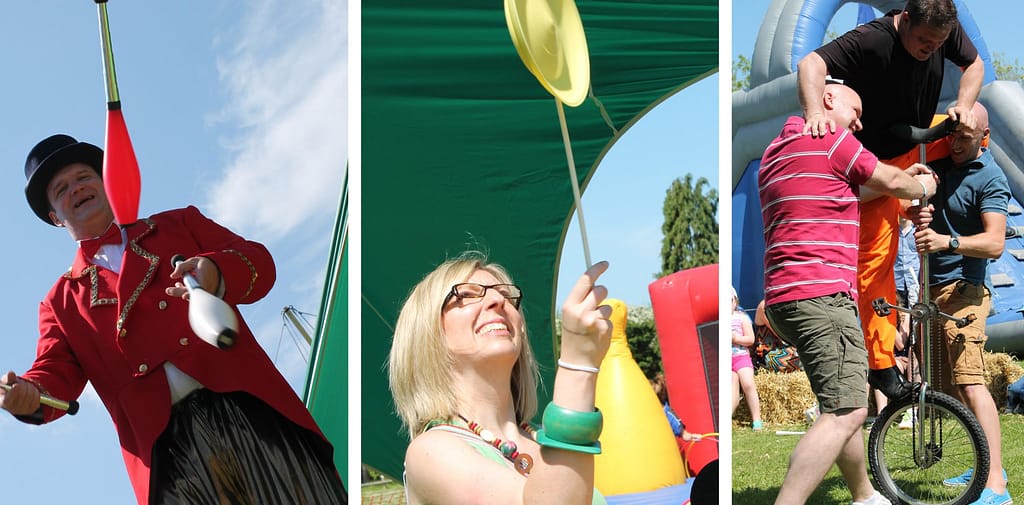 Great for: Motorheads
Our range of motor sport activities is the ideal choice for teams that have been under pressure and in need of blowing off steam. From quad biking to reverse steer mini tractors, there are motor sports for all abilities and levels of comfort. Mythe Farm in the midlands offers the perfect venue for motor sports, allowing those involved to explore the countryside of their 150 acre working farm in the heart of the midlands.
9. Soap Box Derby
Great for: An Instagramable Experience.
This team building activity gets engines going and competitive spirit flowing. Soap Box Derby encourages so many team benefits such as creativity, collaboration and communication. Create your team brand, bring it to life in the form of your very own Soap Box and race opposing teams to the finish line! Think art attack meets top gear, what's not to love?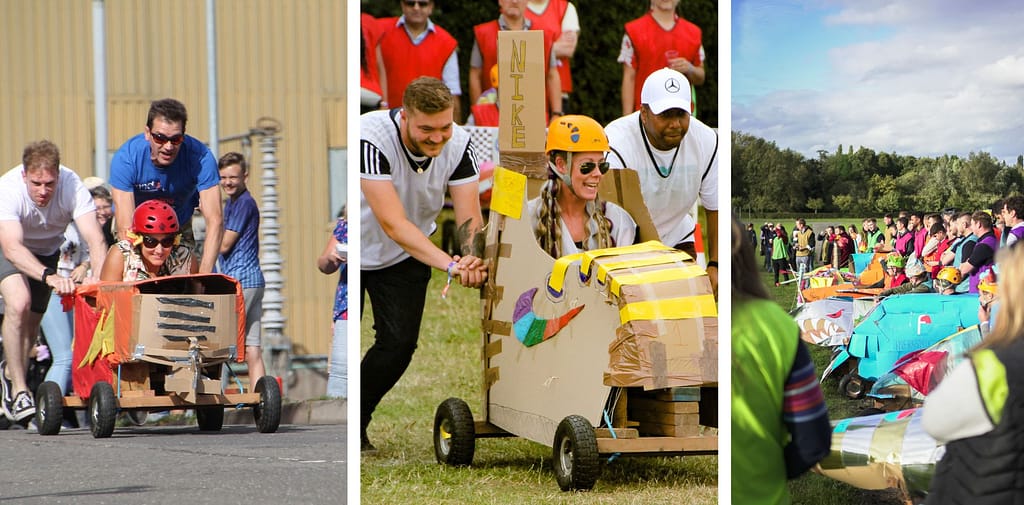 10. Retro Sports Day
Great for: All the Ms. Mind, Movement, Motivation and Memories.
Who remembers the feeling of being let free from school to go and play sports in the sunshine outside? We do! Retro Sports Day re-creates that feeling, bringing back all the memories of egg and spoon races, tug of war and wellie wanging! What are you waiting for GET SET GO!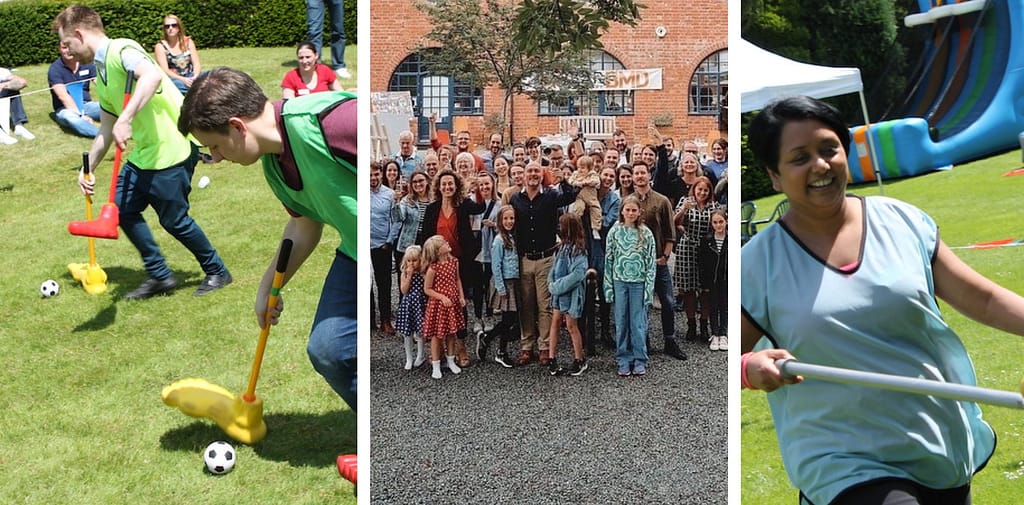 To discuss options for outdoor team building with our experienced event sales team please contact us.