Winter is just around the corner. The evenings are getting darker, there's a definite chill in the air, and it won't be long before we're munching mince pies and dancing like no one's watching at the office Christmas party. After a busy year, it's no surprise that employees might have run out of steam by November. There's still a lot of work to get through before the year wraps up and arriving at and leaving the office in the dark and cold doesn't help motivation.
Avoid that pre-festive or post-festive slump and inject some energy with a winter team building activity that will boost staff morale and promote positive mental health. Whether energising tired employees in November or kicking-off the new year with some motivational indoor team building activities in January, here's our favourite ideas for winter team building.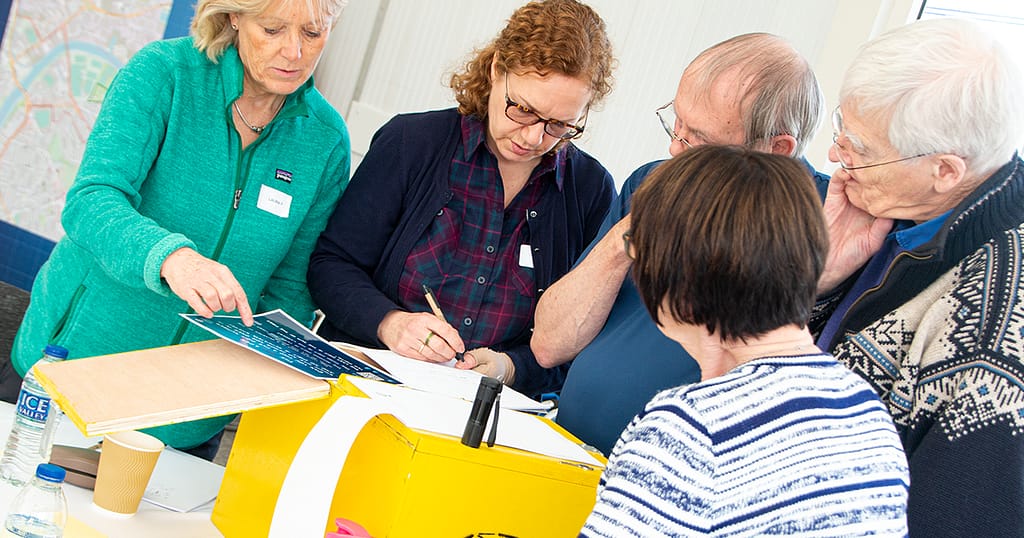 Perfect for large group sizes, Diamond Heist brings the thrill and intrigue of an escape room team building experience directly to your venue. This tabletop activity sees teams cracking codes, solving puzzles, and uncovering clever clues, as they try to recover the legendary Maltese Diamond. This fully mobile experience is a great way to engage teams, with thought-provoking activities suitable for all abilities and personalities. Great for when space is limited, Diamond Heist can be easily delivered in offices, meeting rooms and conference venues.

This high-intensity indoor activity is an exciting option for winter team building. With participants split into teams, individuals compete in challenging tasks against the clock, in order to accumulate points and defeat the competition. Complete with atmospheric lighting, a dramatic soundtrack, and impressive theming, The Kubed Challenge is a sure-fire way to energise employees. Who can hold their nerve, and who will fumble over the simplest of tasks?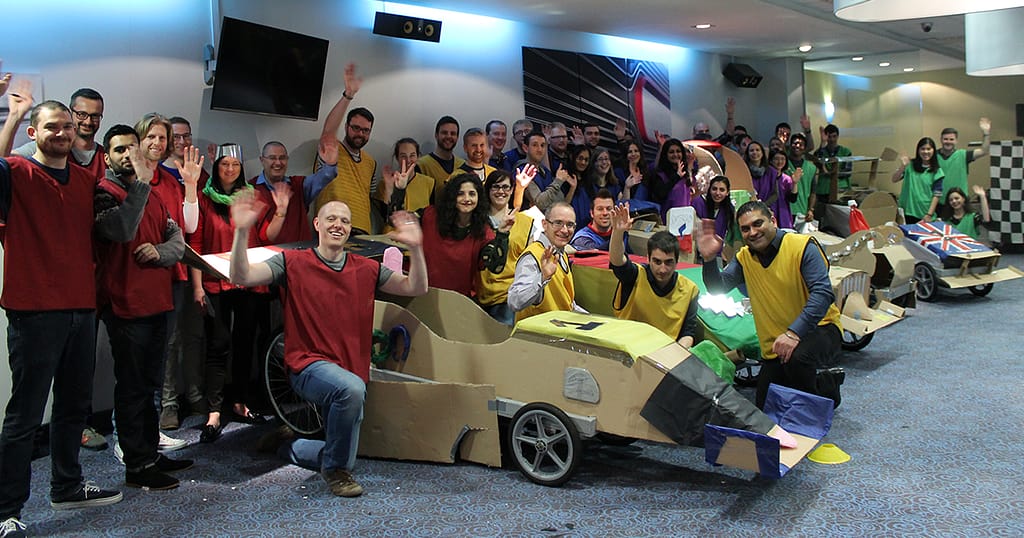 You'll want to recruit the very best, elite pit team for this indoor Soap Box Derby challenge. Race against the clock, and your colleagues, to assemble the ultimate cardboard driving machine and claim pole position. Get creative as your team builds their cart from a set of construction plans, adding personal touches along the way to design a unique racing vehicle. Tailored to work with indoor venues, the Indoor Soapbox Derby encourages creativity and gets participants working collaboratively.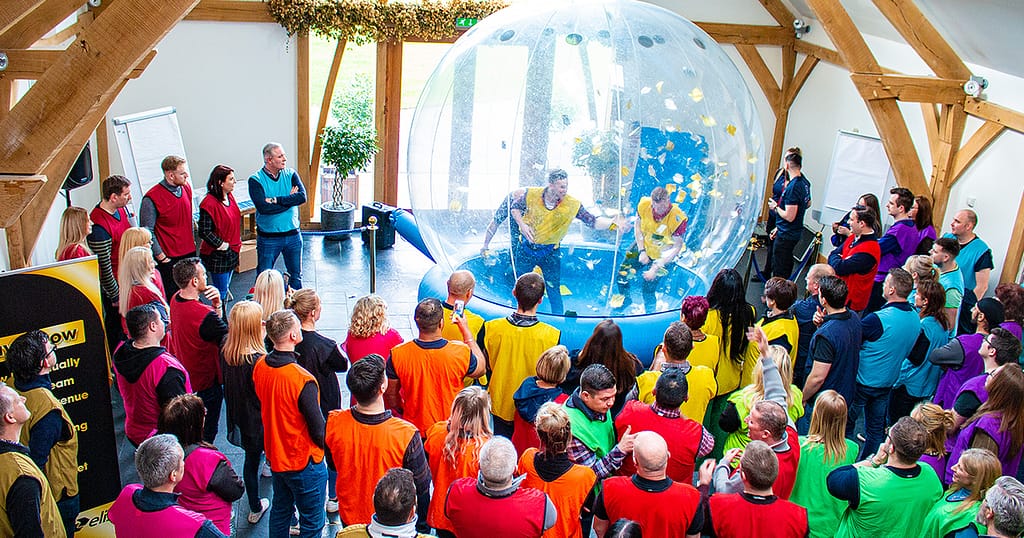 Live out your 90's dreams of taking on the infamous Crystal Maze! Put your mind and body to the test, with a variety of fun challenges that will have everyone joining in. Move your way through different puzzles and games, collecting crystals as you go, all with the final goal in mind – The Crystal Dome! The perfect blend of fun and skill development, this indoor team building activity will be a definite hit with employees of all ages.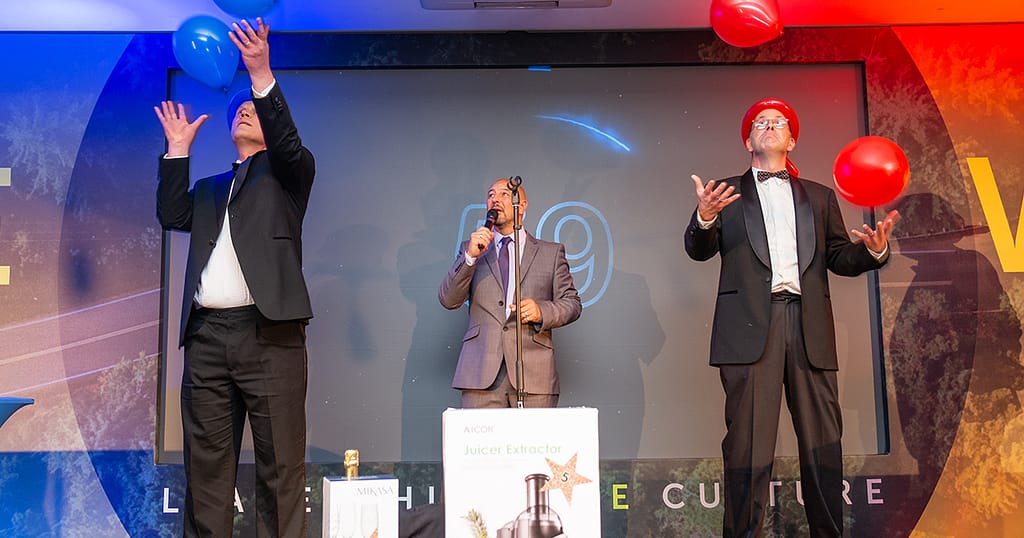 Go up against the clock in this fun, action-packed game show. After being split into teams, select participants are bought on stage to partake in a variety of challenges. What may initially seem like an easy task, quickly becomes more difficult when faced with the 60 second time limit! Games such as Stack Attack, Mad Hatters and Beat the Buzzer will see everyone laughing, with high audience participation, bags of energy and a dash of healthy competition. Suitable for both small and large group sizes, Minute to Win It works well as an afternoon team build or as an interactive evening entertainment option.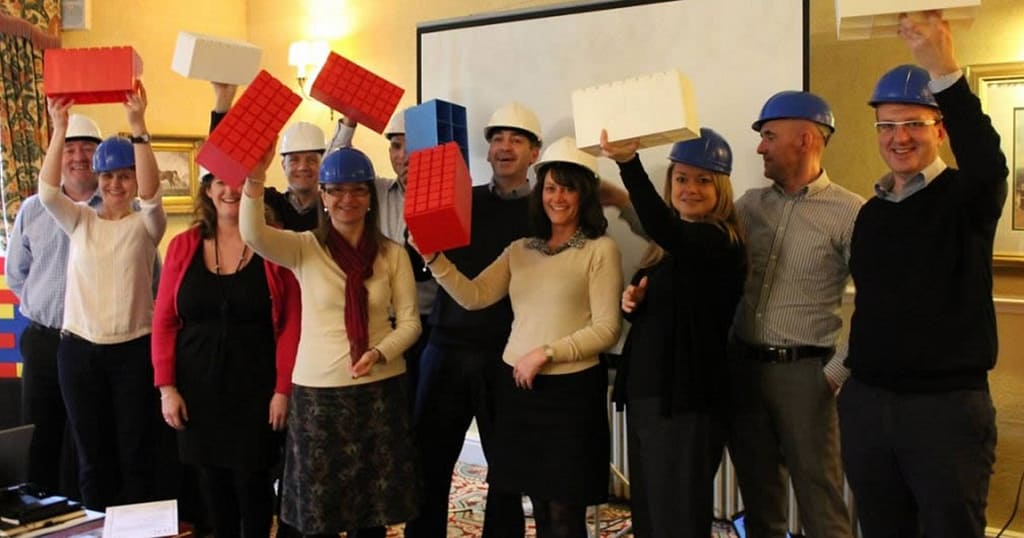 The key to this puzzle-based team challenge is strategy. Teams must work well together if they are to solve the cryptic brainteasers that unlock vital information on a designated electronic system. Communication is essential, as teams collect points and scale the heights to victory. A great team building activity to get everyone participating, Scaling the Heights works well at most venues and for most group sizes. Develop your teams' day-to-day skills, such as co-operation and time management, whilst cracking codes and negotiating for the correct blocks needed to construct the team tower.
Put your construction skills to the test as you build bridges – both literally and metaphorically – in this challenging and engaging indoor team building activity. Faced with timelines, limited resources and unexpected barriers, teams must tackle their own sections of the bridge, before coming together to successfully connect the final structure. Great for promoting team bonding, the final structure must be strong enough to safely transport a Sphero Robotic Ball from one side of the bridge to the other. A creative activity that fosters better communication skills, Bridge the Divide is the ideal activity to run alongside a meeting or conference.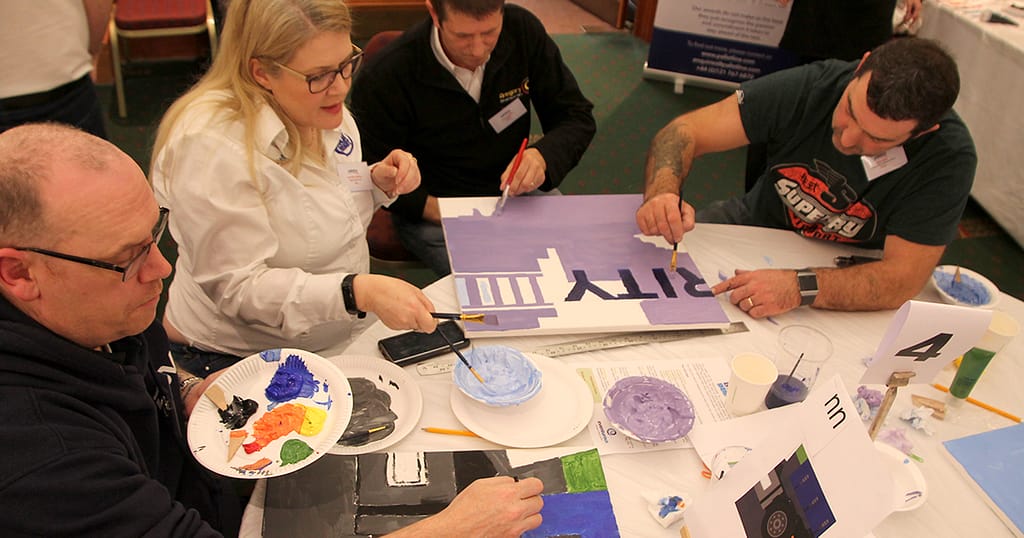 Create a collaborative masterpiece good enough to hang on the office wall, in this artistic team challenge. Working in sections, teams will get the chance to unleash their inner artist as they recreate a 6ft x 4ft mural. The final piece can be anything from a famous artwork to a bespoke graphic portraying your company message, ideal for reinforcing a conference theme or goal. Teams will have to memorise the full picture, before being set on their own section. At the end of the activity, when all the sections are connected, will you be left with a masterpiece? Or a master fail!
Let's Talk!
Ready to start planning your next indoor team building event? Contact us and speak to one of our friendly sales team for advice and recommendations on the best activities for your group size. We can help find a suitable venue and suggest activities that work with your requirements.