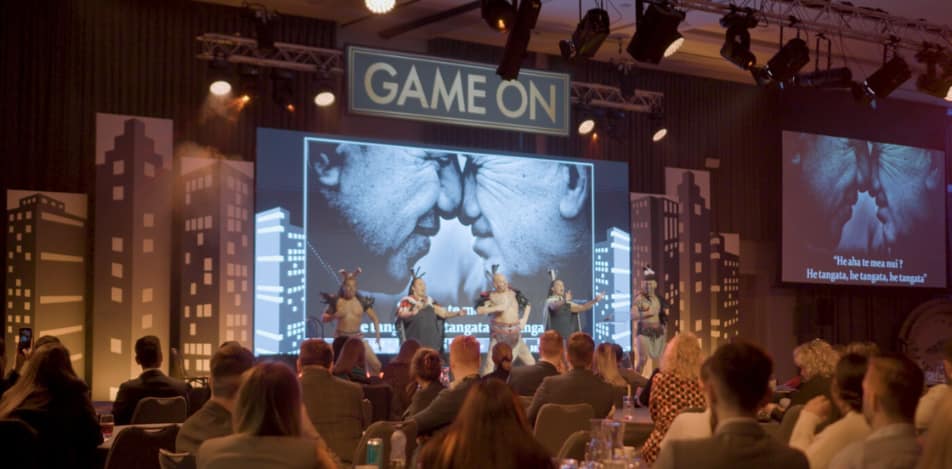 Before we know it, another year draws to an end and we're back planning our end-of-year conference. Forget stale sandwiches, burnt coffee and death by PowerPoint, our teams deserve more than this. Engagement is key to getting the best return from your conference. As an expert event agency, we can help you enhance the attendee experience, encouraging collaboration, creativity and motivation.
Here are our top 7 ways to enhance your next conference:
Motivate and Inspire
Having a motivational speaker is a great way to inspire your audience, but it can be difficult to know where to start when it comes to finding the right fit for the demographic of your event. This is where it's handy to let your conference organisers find one for you that fits your budget and theme. Popular choices can include entrepreneurs, sports figures, psychologists and celebrities.
Energise & Engage
We've all been there, when the post-lunch tiredness kicks in, it becomes more difficult to pay attention and not even your fifth coffee of the day can save you! To ensure your audience stays switched on and contributing, add an element of surprise with an after-lunch The Haka Energiser Workshop A popular crowd-pleaser, that gets everyone on their feet, engage in an authentic Maori dance that promises to leave everyone feeling positive, motivated and full of energy.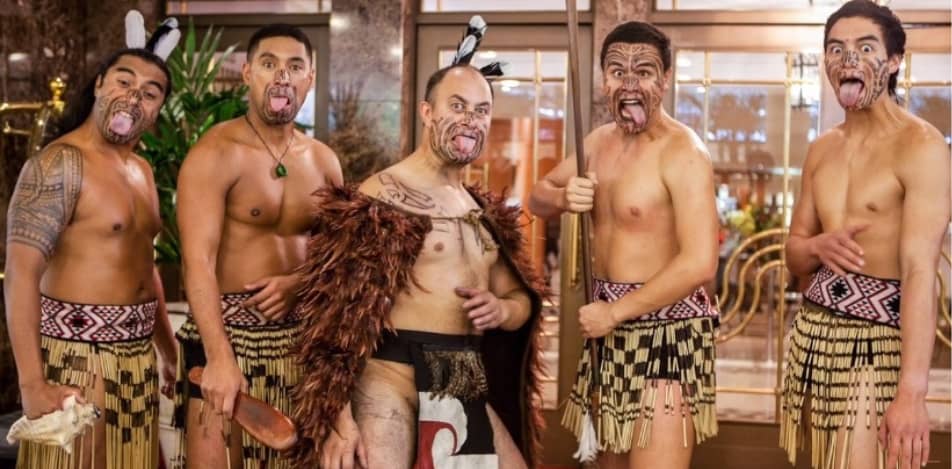 Break the Ice
Need something to ease your audience into their surroundings? Conference Ice Breakers are essential for breaking down communication barriers and forming strong bonds. This is particularly useful for teams who do not work in one location, and as a result, rarely see each other face to face. Activities like these are also useful for growing teams, as they help to build working relationships and encourage collaborative working. The Mexican Railway is a popular example of this – incredibly effective, it works for groups of 10 to 250 and runs for approximately half an hour. It's simple – everyone gets into teams and must construct a simple railway structure with the aim of transferring a ball from one side of the railway to the other.
Teams in Tangent
Many businesses are introducing an element of team building to their conference, to give attendees a break from absorbing content and allowing them the opportunity to engage with colleagues, network and enjoy some interactive entertainment. Tabletop indoor team building is ideal for a conference setup, particularly if a quick turnaround is needed.
The Eventurous Diamond Heist Tabletop Escape Rooms is a thrilling, time-sensitive activity that challenges teams to work together to solve puzzles, unlocking various levels of the game with the aim of stealing the Maltase diamond before the authorities catch them! This is simple yet effective and is a favourite indoor team building activity.
Create Compelling Content
Content is king! 80% of your event will revolve around the content you put out there so it's important not to rush this part and to consider your audience throughout. Make content compelling, think outside the box and think how to display content in the most digestible and interesting way possible.
Don't do what you do because you have always done it, work to humanise your tone of voice, simplify your messaging and modernise the look of your content using the technology and skills available to you or through an event agency such as Eventurous.
An Eye-Catching Experience
Event design and theming are everything when setting the mood for your conference. Why do you think so many event planners ask for rooms at venues with natural light? Because natural light is thought to keep an audience feeling more awake and inspired. Get creative and think how to get cogs turning and eyes opening. Incorporating your brand into the design of your conference can help generate brand awareness, build a sense of community and promote brand loyalty.
From striking set design to interactive touchpoints around your venue, such as a games zone or photobooth the opportunities are endless with designing your event and event profs like us love organising this part!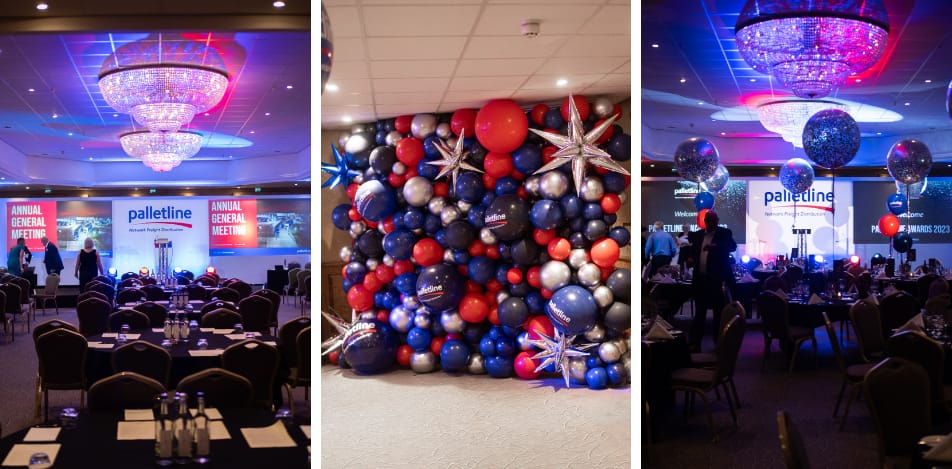 Awe Inspiring Audio & Visual
When holding your next conference, consider audio visual options, as you'll be surprised by the difference lighting and sound can have on the whole atmosphere of your event. Event production can be a mind field for event planners, so it is important you work with a full service event management company like Eventurous who have the skills and equipment to take the weight off your shoulders! From colours to shapes and event movement, more than you think can be done with lighting, with the right help on board.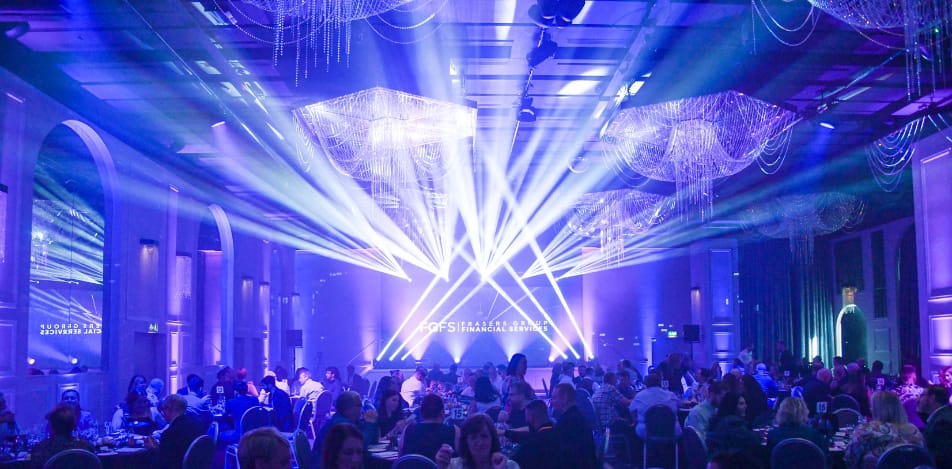 To speak to our event management team about organising your next conference visit our contact us page.