Working from home has been a challenge on teams everywhere. From trying to keep positive to making sure communication remains strong, virtual team building activities have become a key way to engage remote employees. So, to bring you the best of this new take on team bonding, we've scoured the internet in search for some of the most weird and wonderful virtual activities to shake up the online weekly catch-up!
From heartwarming charitable events that can change peoples' lives, to weird and wacky activities that find you chatting to a mini donkey!
Here's our pick of 16 of the best:
What to expect: An enchanting virtual experience
What's unique? Dragons, ogres and wizards during your conference call
If you're looking for a twist on the classic escape room format, and you want to inject a little magic into your online group activity, War of the Wizards could be for you! Your team have been enlisted as the minions of two wizards, who have been at war for so long, they can't quite remember how it all started! Tell stories, solve puzzles and complete challenges in order to gather magic items and cast spells that will help end the war. An engaging host weaves the games together through an epic story of dragon love, ogre stench and a small but sturdy bridge.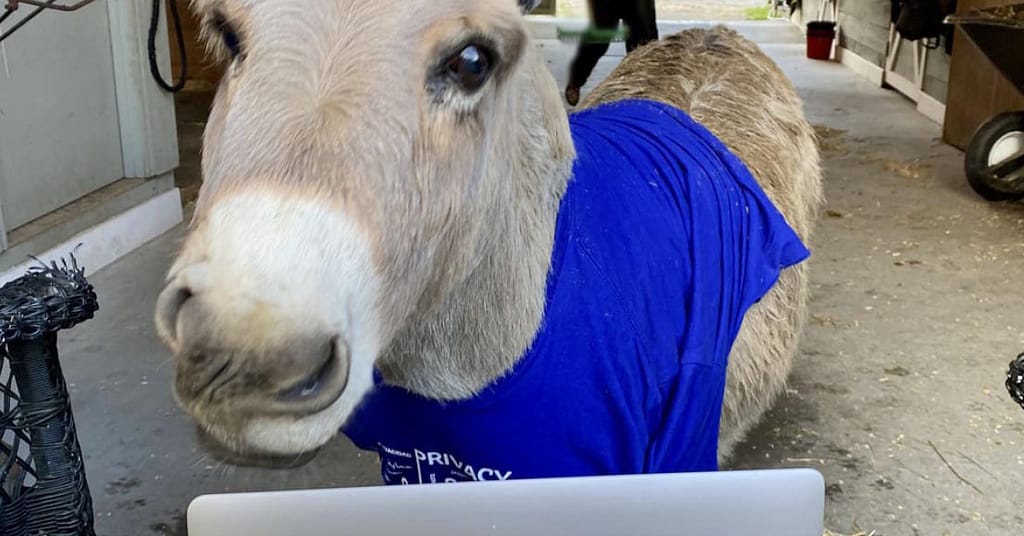 What to expect: A cute (and hairy) addition to your Zoom meeting!
What's unique? Mini-donkeys
Have you ever sat on a zoom call and thought to yourself "This call could really use a donkey's input right now"? No? Us neither! But now we know about it, it seems like a must have! Inject some fun into your next remote team meeting with a surprise guest. More used to roaming the farm than attending video calls, you can hire an adorable mini-donkey to take time out of his day and entertain your attendees. What better way to spend some lighthearted social time with your colleagues?
What to expect: Fun and laughs as you enter the set of your very own gameshow
What's unique? Re-living those retro quizzes
Get your team onto the set of the best know TV gameshows without ever leaving their homes! Attendees will need to work in teams and challenge their opponents to score points in a series of gameshow style rounds. A blast from the bast, Gameshow Mania is an exciting and fun filled interactive team building activity, featuring a mashup of some of the UKs best loved gameshows. Experience challenging rounds such as countdown, catchphrase and play your cards right. The perfect virtual event to get everyone participating, guests will get the opportunity to be a TV contestant for the evening, but who will emerge victorious?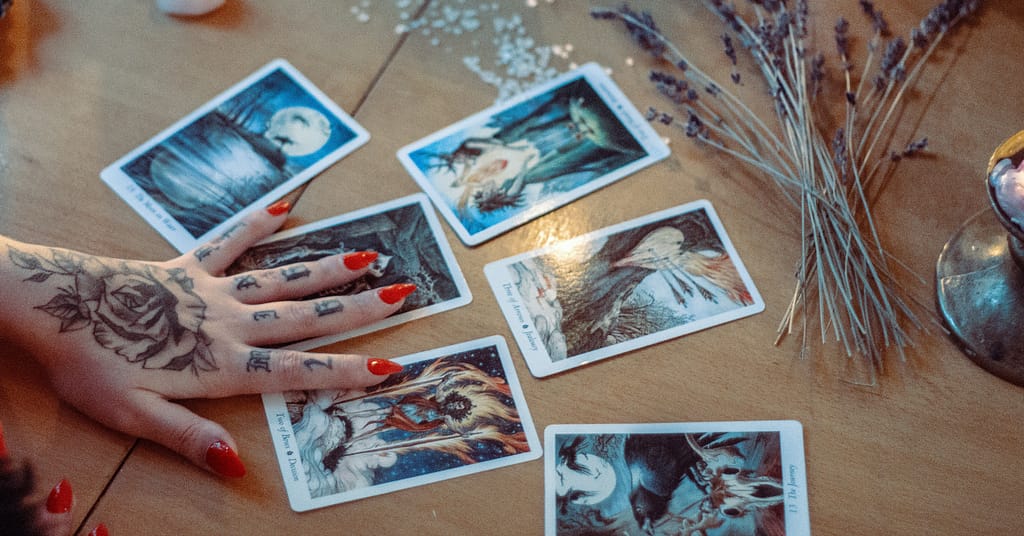 What to expect: Insight into your delegates' futures
What's unique? Having your destiny laid out using tea leaves
Find out what's in store for you and your delegates in the near future, with a psychic reading! Choose between fun Fortune Tellers, Astrologers, Mediumship Readers and even Tea leaf readers, who will attend your event via video call and read for your guests. Whether you decide to try your luck with tarot, psychic, aura, clairvoyant, crystal ball or palm reading for hire, your guests will be amazed as an enchanting stranger reveals their inner truths and answer their life questions.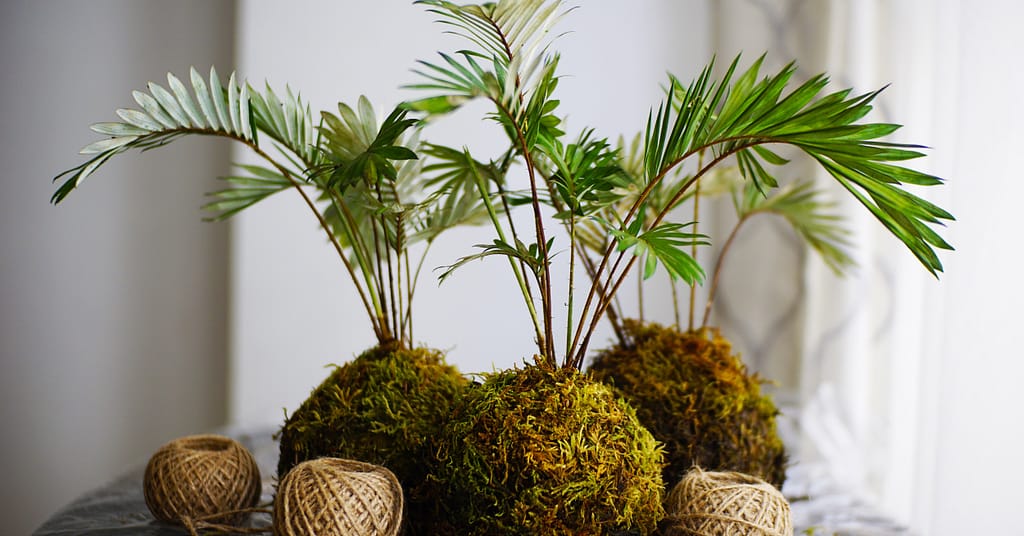 What to expect: A chance to exercise those green fingers
What's unique? Moulding moss balls with your colleagues
The Japanese craft of creating beautiful moss balls is the perfect hands-on activity for your remote workers. Everyone will be sent a box featuring everything you need to create a beautiful hanging plant – including natural string, dried moss and a real plant. You'll then be lead through the steps by a live, experienced florist, to create your green masterpiece. A great way to work with nature whilst still indoors, Kokedema is a relaxing craft that leaves you with a simple but striking decoration for your home.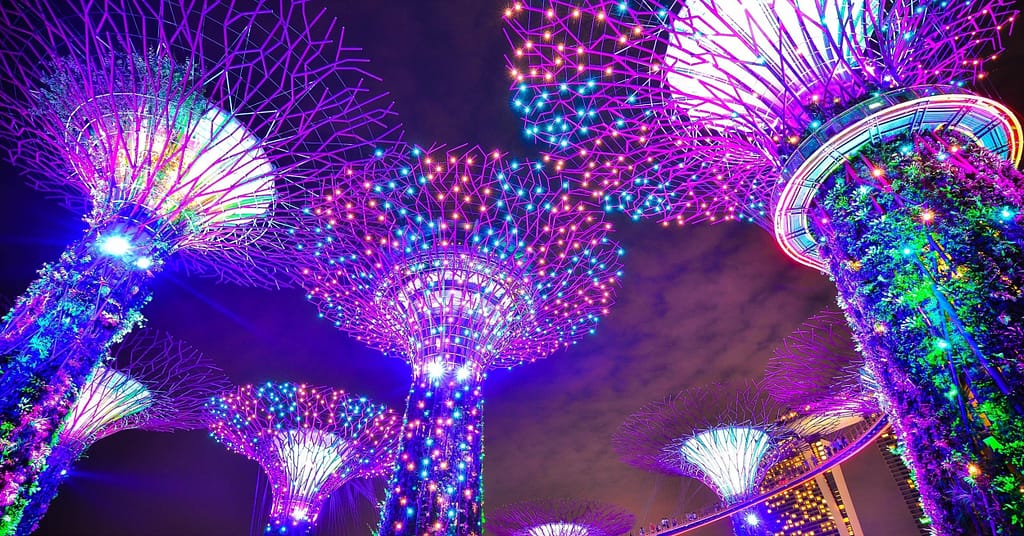 What to expect: A guided tour of this amazing city-state, without leaving your living room!
What's unique? Swapping the office for Singapore
Although your team can't explore a new city physically, virtual tours are a great way to experience the sights and sounds of a new place. Join your experienced online tour guide, as you walk around the incredible Fort Canning or visit the Southern Islands. Armed with tonnes of fun facts and local knowledge, your guide will help your team learn about Singapore and its places of interest. A virtual city tour is a great way to refresh your team, giving them the feeling of getting out of the home office and taking a break from day-to-day work life.
What to expect: Feelings of complete bliss
What's unique? Experiencing secret gardens, lost cities and a desert oasis
Take your team on a journey of inner peace, with a Meditainment virtual team building activity. Immersed in sounds of nature and subdued lighting, participants are introduced to images of the stunning places they can travel to on a guided meditation journey. Whether travelling to the Secret Garden, Lost City or Desert Oasis, attendees choose their own journey in their own time. The ideal way to help relax employees and practice mindfulness, each guest will sit back, close their eyes, and visualise their journey, enjoying all the benefits of meditation. Described as the 'ultimate nerve-soother', what better way to treat employees dealing with the stress of working remotely?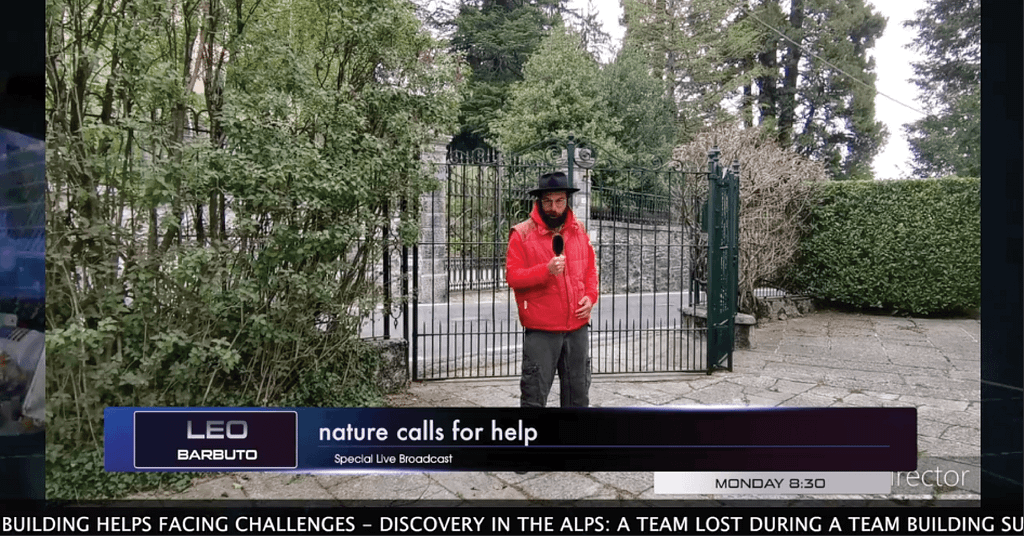 What to expect: A different twist on your evening news
What's unique? Being a news TV reporter
Put your team members in the spotlight, with their very own news broadcast in this engaging activity by Team Building Incentive. Each team member is given a 1-2 minute segment in which to update colleagues on a chosen subject. An interesting virtual team building activity that helps to develop communication and public speaking skills, everyone will get the chance to experience the role of a breaking-news TV reporter. Will your team members choose to report on ground-breaking current affairs? Or the latest update on their family cat? Whatever they choose, its sure to be a successful event for all involved.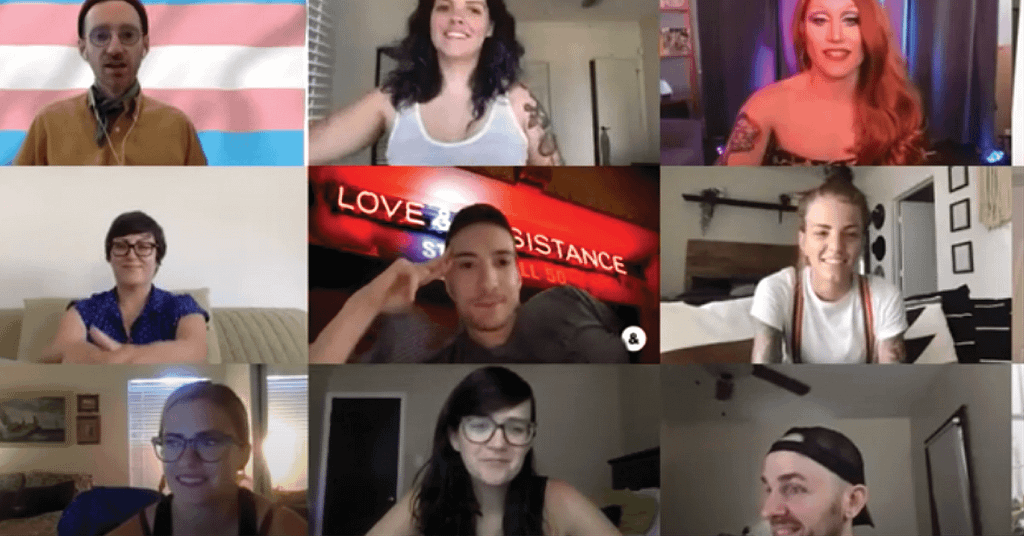 What to expect: A glimpse into the history of drag culture
What's unique? Embracing that inner queen
Join beloved San Francisco drag queen, Mary Vice, as she leads you through a crash course on queer history and culture. Take a "virtual tour" of Pride and the LGBTQ+ movement, and hear about its most important landmarks. Mary Vice shares what a 'day in the life' looks like for a full-time drag queen, her life in the movement and how to be an effective ally to the LGBTQ+ community. Then, enjoy a spectacular live drag performance and Q&A session. A great way to learn about different lives and cultures, Pride Stride is sure to get everyone embracing their inner queen!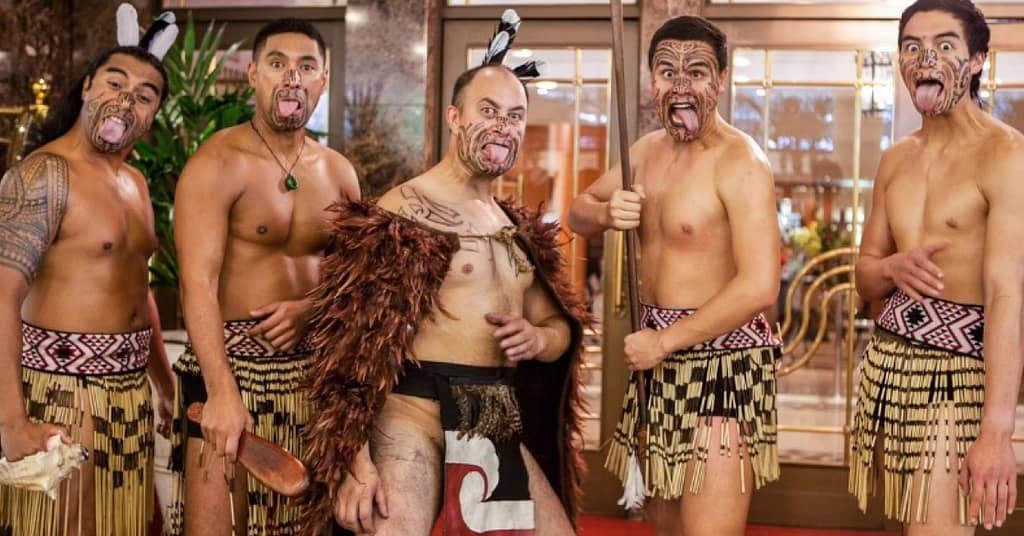 What to expect: Energetic team building and an insight into Maori culture
What's unique? Rhythmic body slapping with your colleagues
A display used to show a Maori tribes' pride, strength, and unity, what virtual team building activity could be better to get your employees away from their desks and motivated, than the energetic and enthralling virtual Haka. Be inspired by a powerful Haka performance as a Maori warrior takes your team through some fierce moves. A dynamic take on team building, this activity will get teams energized and excited, ready to tackle new challenges and feel re-ignited after months of lockdown. The combination of loud chants, rhythmic body slapping, and vigorous stamping is the ideal way to shake off stress and leave everyone feeling renewed and full of energy!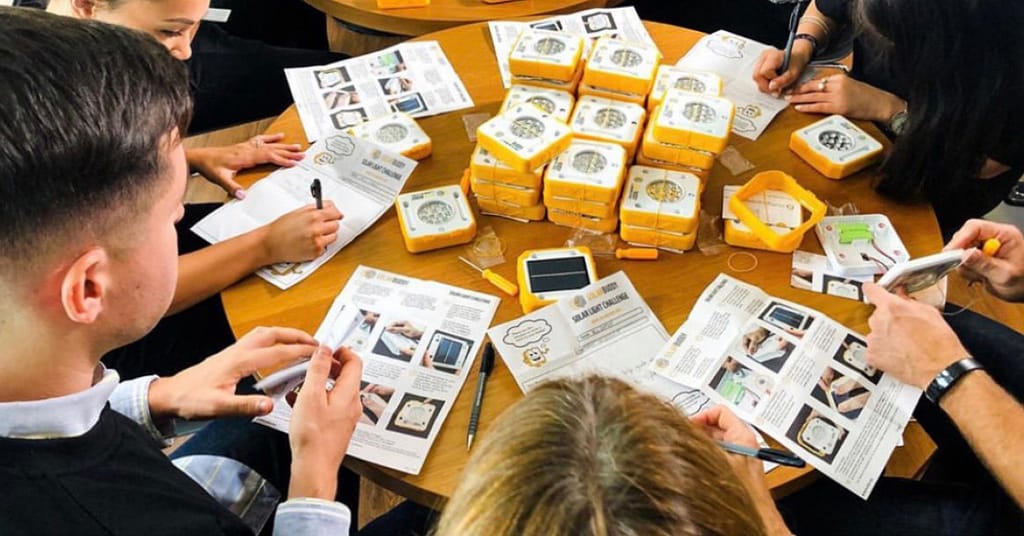 What to expect: An engaging experience that addresses real human need
What's unique? Building a solar light with your buddies
Choose an online team building activity that does good for both your employees and those in need. The SolarBuddy programme aims to give six million solar lights to children living in energy poverty by 2030 and your team can help! Each of your attendees will receive a surprise pack, sent straight to their door, containing everything they need to build their own solar light. A SolarBuddy coach will then share real world stories about energy poverty and how innovative design can help to change lives, before your teams assemble solar lights which are sent back and distributed to children who are most in need. Get creative and build connections not just among colleagues but all across the world.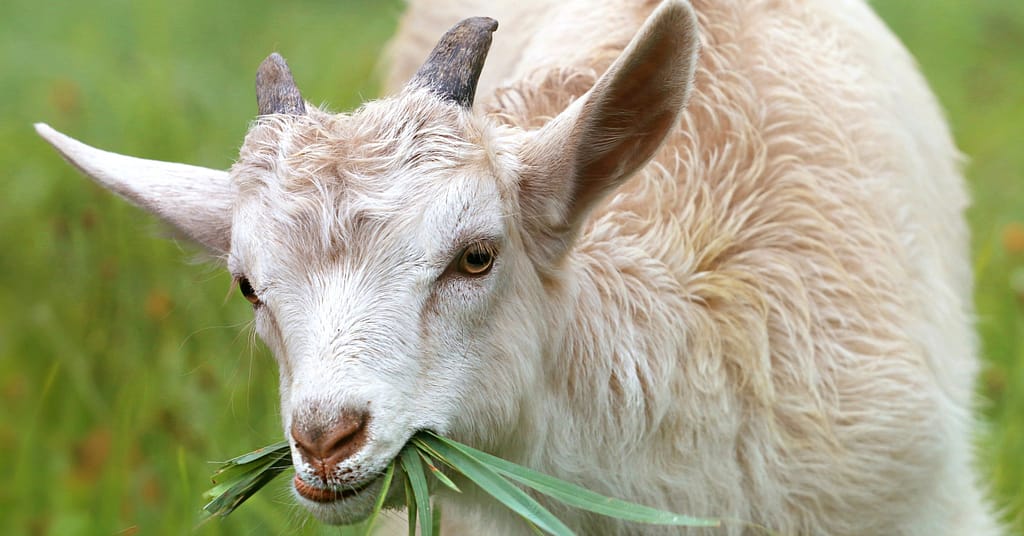 What to expect: Farmyard antics
What's unique? Getting down on the farm..during your zoom call
If a miniature donkey zoom guest wasn't enough, why not take your team on a tour of a whole farm! Hosted by one of the directors, Sweet Farm will take your guests on a walk around their farm and introduce them to all of their adorable, rescued animals. You'll get an in-depth look into the workings of the farm and insight into how the team are helping to create a compassionate and sustainable world. Virtual VIP farm tours are open for unlimited guests, making it a great virtual team building activity for large teams. A whimsical way to brighten up your zoom conference, we love this team building idea!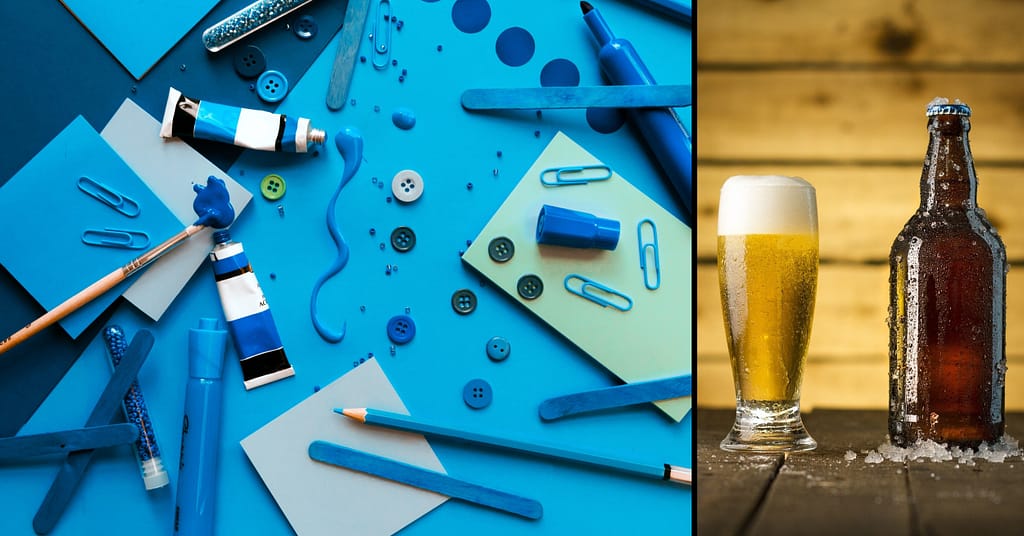 What to expect: An amazingly ugly piece of art, all thanks to the beer!
What's unique? Getting drunk and building ugly things
Get crafting whilst sampling a range of specially selected craft beers and conversing with a professional beer expert. Provided with all the tools to craft-your-own beer koozie, the more you drink, the worse the design gets! The ugliest beer koozie at the end of your session wins a six pack, sent directly to the winners' house. A great way to have fun with your team whilst encouraging uninhibited creativity, everyone will be laughing throughout this hilarious event. Create a kitschy masterpiece that makes you proudly proclaim 'I made this whilst drinking beer'!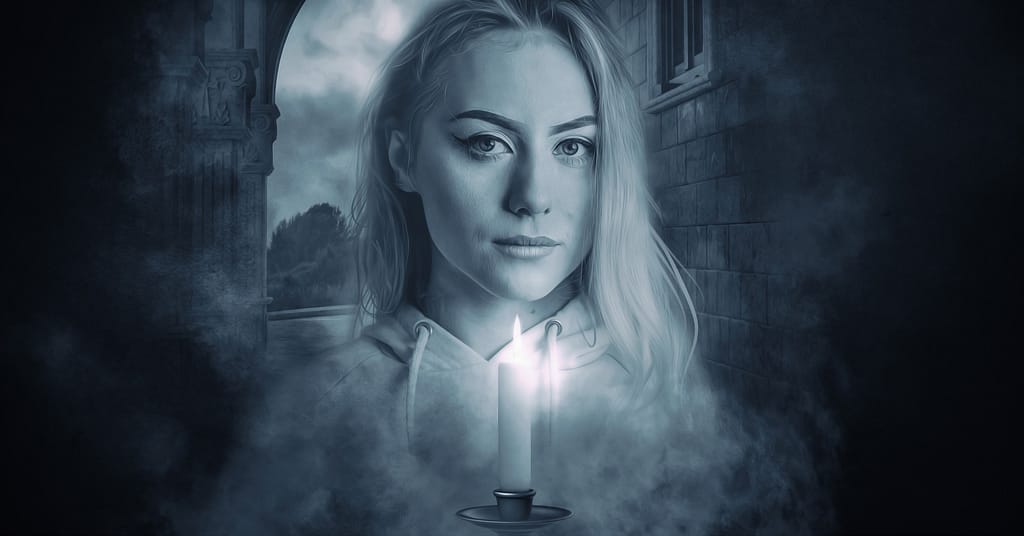 What to expect: Spooky goings-on
What's unique? Ghoulish tales and ghostly goings-on
Looking for a thrilling activity that will spook and excite your team? Enjoy a frighteningly fun ghost tour with Ghostflix and find out the haunting history behind some of America's biggest cities. Join a guide as they switch between telling stories about the haunted locations to the camera and showing you the buildings and places that ghosts call home, in big cities like New York, Chicago, and Los Angeles, or more quaint locations like St. Augustine, Gettysburg, and Asheville. A scarily good time for all involved!


What to expect: Cosy crafting
What's unique? Live knitting action with the team
Get your team knitting themselves or a loved one a lovely, chunky scarf without ever picking up a knitting needle. The art of arm knitting uses your arms in place of needles and is a fun and easy craft to pick up, no prior knitting experience necessary! Join an experienced instructor in this live workshop, where you'll get to know the basics of arm knitting and the tips and tricks needed to craft your very own creations. Perfect for the colder months, this remote team building activity is a great way to hone those creative skills and get teams thinking outside the box.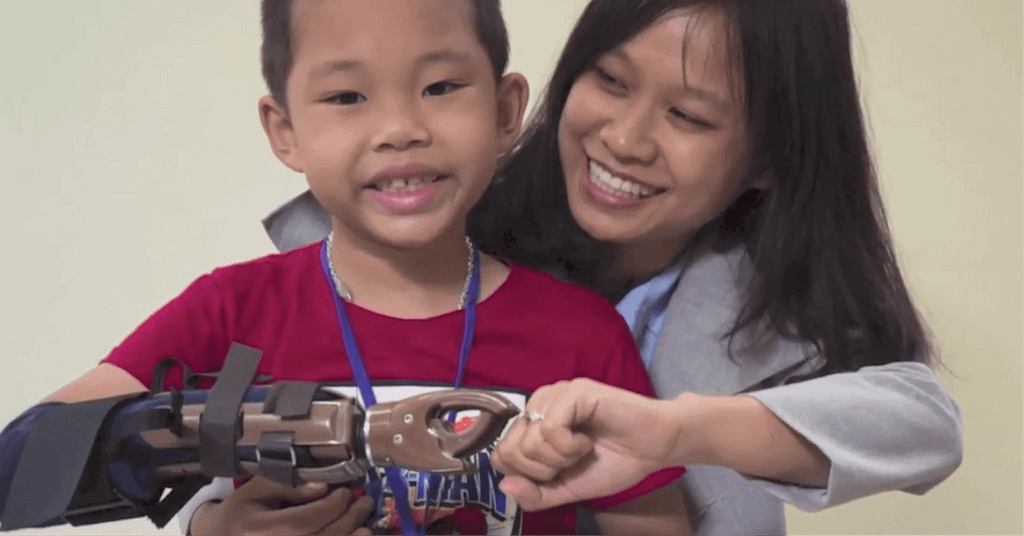 What to expect: A team building event that helps more than just your team
What's unique? Building a prosthetic hand
Helping Hands is the virtual CSR team building activity that provides prosthetic hands to amputees around the world. Your team will be left with the wonderful, lasting feeling of helping someone else whilst also working on their own problem solving skills. A Build-a-Hand kit is sent to each delegate containing all the materials needed to build the prosthetic, decorate a carrying case and write a note to the future recipient. Everyone will then watch a video, showing them the effect of the life changing gift they are about to build, before splitting into breakout groups to support each other through the steps of building their hand. Finished prosthetics are returned to the foundation and participants are encouraged to follow them on social media, as they share pictures and stories of recipients around the world. A rewarding and heart-warming virtual team building activity that will change the lives of others and give your teams chance to develop their own skills.
Whether you're looking for a virtual team building activity that rewards hard working staff or something to develop key transferable skills, choosing something out of the ordinary can really help make a memorable experience for all involved.
For more ideas, Eventurous offer a great selection of fun virtual team building events to make sure your next team activity is one to remember!