Who doesn't love Summer? The sun is shining, birds are chirping, and the warm weather has got everyone feeling more positive. We can't wait to be delivering summer events again. It's a chance for everyone to get out into the fresh air, and there are endless possibilities for summer events that promise to inspire and delight attendees.
We've rounded up some great ideas for corporate summer parties, so you can spice up your corporate events and social get-togethers all through summer.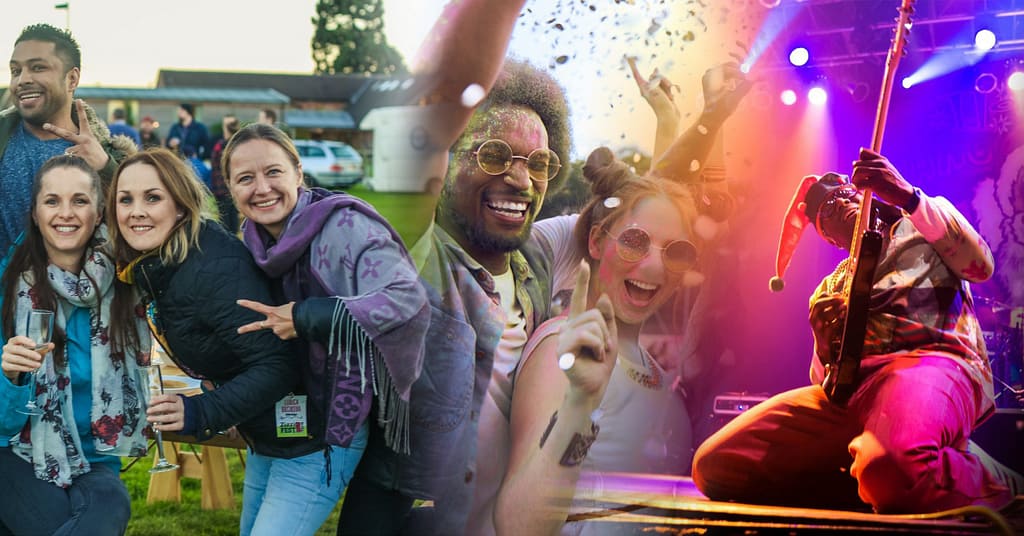 1. Corporate Festival
Switch-up your quarterly update meeting with an exciting corporate festival. Corporate festivals are a great way to achieve maximum engagement from your delegates, incorporating both informative business meetings and fun social get-togethers. Divide the day into interactive and immersive experiences, with tipi-style tents, sectioned into different break out rooms or topic spaces. Set up entertaining stalls and delicious street-food style catering, for delegates to socialise after and between meetings, then finish the day off with a live music set from impressive acts and performers. Consider going all-out with the festival theme, with festival ticket invites and lanyard 'VIP' passes as name tags. Great fun for everyone involved, hosting a corporate festival is guarenteed to freshen up your standard conference.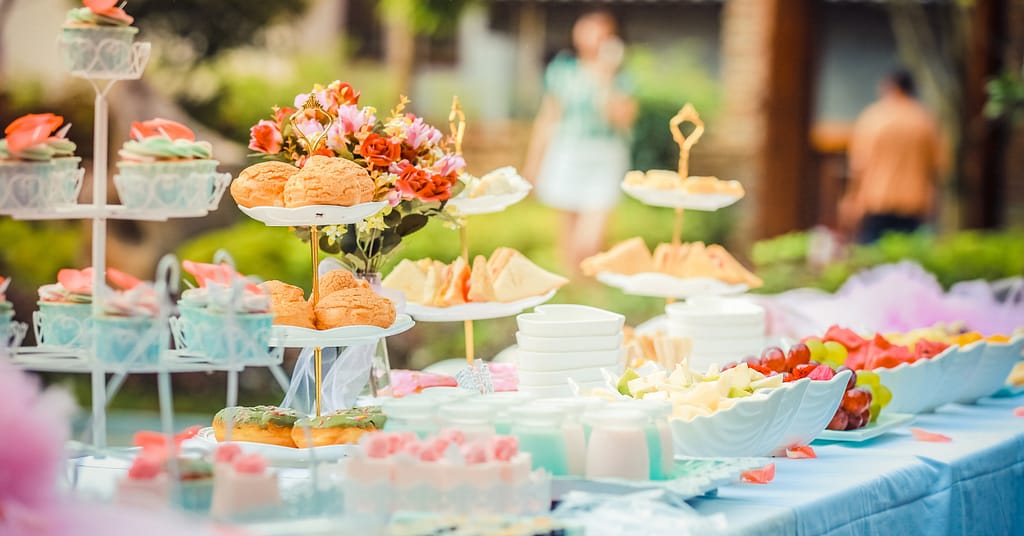 2. Garden Party
Turn your summer social into an unforgettable classic, with a bright and breezy garden party. Get everyone together for a team catch-up over tea and cake before everyone gets chance to let down their hair and play some giant garden games. Set the scene with pastel colours, playful bunting, and sparkly fairy lights, and create a matching menu of finger sandwiches, cream teas, and yummy cakes. Swap the boardroom for a sunny meeting space with picnic blankets and benches in bright colours and patterns and get the Pimms station ready! Why not have a live band provide the perfect soundtrack to accompany your day? A relaxed and memorable event, a garden party is the ideal theme for your summer corporate event.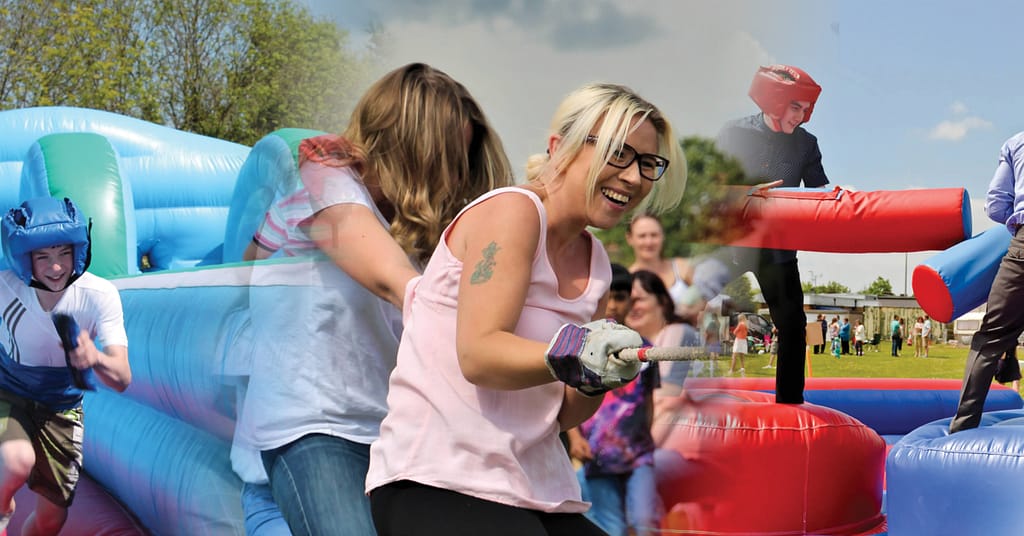 3. Family Fun Day
If you're looking for a fun summer event that will reward your employees and give everyone a chance to get to know each other better, a family fun day could be the perfect event. Packed with exciting games, from giant inflatables to traditional fairground stalls, it's a great way to get employees and their families engaging with one another and building better relationships. It also helps to encourage a good work/life balance and shows an interest in your employees' lives outside of work. There are loads of activity options for guests of all ages, including bouncy castles and face painting for younger kids, and archery and motorized activities for older attendees. Add in some delicious food stalls and entertainment from circus performers and it's sure to be a summer party that your colleagues will remember for years to come.
4. iPad Treasure Hunts
Getting active in the fresh air can be a great way to refresh your employees and help promote positive physical and mental health. Tie this in with an exciting way to explore a new place and you've got the perfect summer team building activity! Set your employees off on a treasure hunt around the city, where they will solve puzzles collect clues and take some hilarious photos! All to collect points and succeed in completing the hunt. A great activity to build communication and leadership skills, iPad treasure hunts also promote a fun company culture and give employees chance to get away from their desks. Take the theme further, with a 'treasure chest' prize hamper or even pirate themed fancy dress if your feeling brave!
5. Outdoor Cinema
Combine your conference presentations with the magic of Hollywood, with an outdoor cinema themed event. Why not take your presentations to the great outdoors, and project your content onto a large outdoor screen. Set up picnic blankets, cushions, or outdoor seating for everyone to get comfortable and watch the show unfold. Or create a drive-in style experience, where everyone parks up their cars and tunes their radios into your audio. A change of environment and more exciting set-up than your typical boardroom will help to keep everyone engaged and focused on your content. You could look into theming your whole event, with an Oscar's-style awards ceremony, film themed presentation design and popcorn and sweets for delegates to snack on as your meeting gets underway. Finish the day with a fun movie and yummy catering vans that everyone will enjoy, giving employees the chance to socialize and relax. It's the perfect way to get your summer conference making the most of the weather.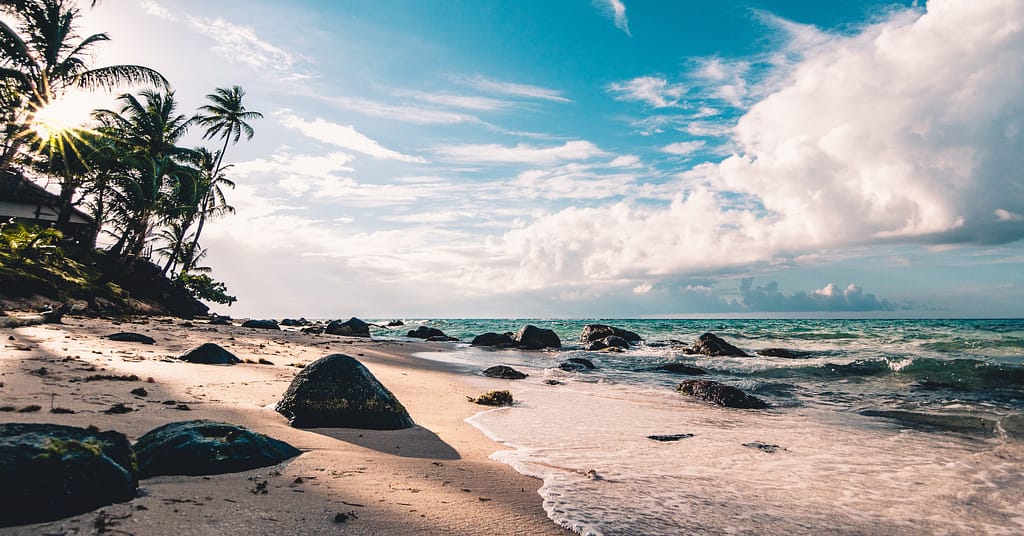 6. Beach Party
Whether you take your party to the actual beach or bring the beach to you, nothing says summer like sun, sea and sand. A great summer party idea to reward staff and get them socialising outside the office, there's so much potential with a beach party theme. Get everyone involved with a team building activity that gets them up and active such as a friendly game of volleyball, before whipping up some delicious, fruity cocktails in a cocktail making workshop. Encourage everyone to dress for the theme, with bright Hawaiian shirts and big sun hats. If you're hosting your event at a waterside venue, you might even be able to incorporate some water-based activities such as raft building. Turn up the summery tunes and decorate with tropical plants and bright colours to finish off the theming.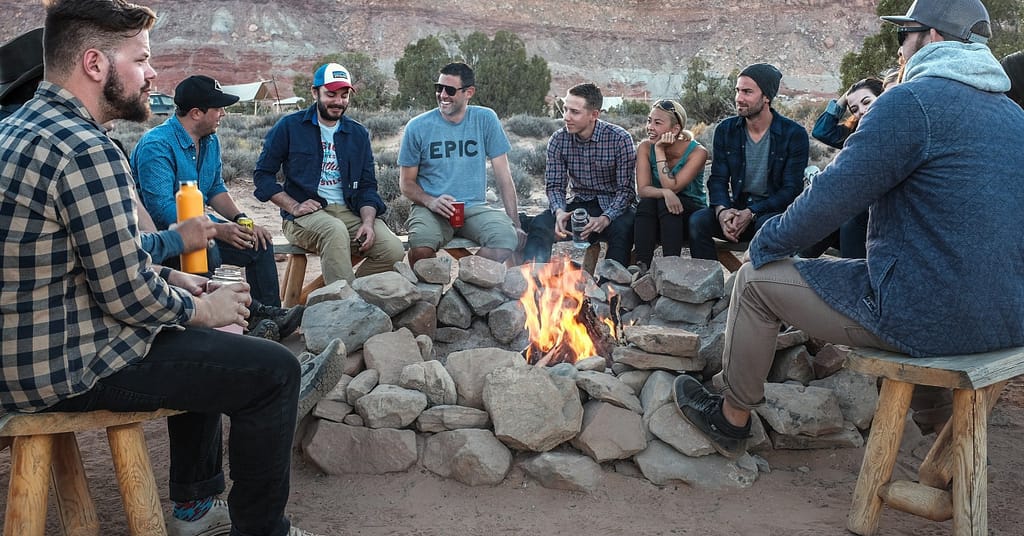 7. Summer Campout
If you'd like to make your next corporate away day or multi-day event something a bit different, why not consider a summer camp out? Use large tents to create fun meeting spaces, or outdoor areas to set-up seating for delegates to listen to inspirational speakers. Presentations can be projected onto pull-up screens and camping or glamping provides a unique stay-over experience for attendees. Incorporate some on-theme team building with a survival skills workshop and promote strategy and creative thinking. Conduct actual campfire sessions as small groups sit around the fire wrapped in warm blankets and sipping on hot chocolates – encouraging a relaxed space to confidently share ideas and think up new concepts. Why not wind up the day by breaking out the BBQ and toasting marshmallows for some al-fresco dining, giving everyone a chance to socialize and get to know each other better. A corporate camp out is a unique experience that will ensure your summer corporate event stays in the minds of attendees long after the day itself.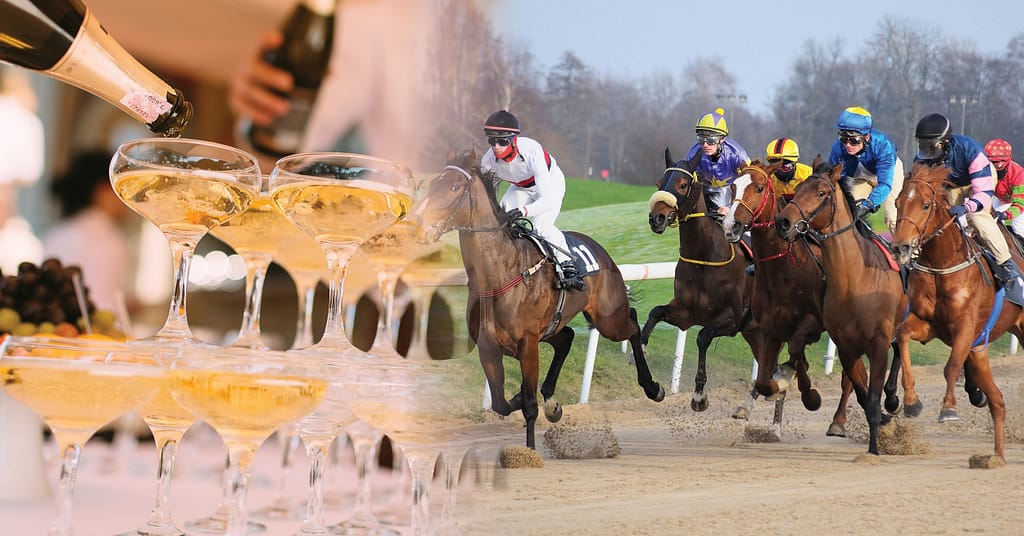 8. A Day At The Races
Our Race Night team building activity has always been popular, but why not take it to the next level for your summer corporate party, and turn it into an entire day at the races? Invite delegates to don their race-day finery, with fancy dresses, smart suits, and those infamous extravagant hats. You could even host a competition for the most creative hat choice! Screen a variety of fun races, presented by a live host, from traditional horse races to quirky sheep racing on large screens for attendees to 'bet' on and watch as everyone gets competitive! If you're looking for a way to really get attendees stuck into the racing spirit, you could also incorporate some motorsport activities and see who can take the trophy with off-road karting or powerturn buggies. Serve up champagne and canapes to set the scene for a summer event that will thrill your attendees.
9. Vintage Fun Fair
Take a trip into the past and embrace your inner child, with a vintage fun fair summer party. Guaranteed fun for all your employees, it's a great event for them to bring their families and friends along to and get to know each other in an informal and exciting setting. Start the day with a quirky team meeting in a hall of mirrors, before tasking everyone to find their way out into the wider event. Set the scene with vintage posters and light-up signs to really get everyone immersed in the event and offer prizes for the best vintage dress. Add your company branding to funny 'face in the hole' boards and get attendees giggling as they take their photo and share with friends. Vintage style fair ground rides, such as carousels and big wheels can be combined with amusements like helter-skelters and coconut shys, providing fun activities for all ages. And don't forget delicious catering vans providing hot donuts and fluffy candy floss! Circus performers can provide fun entertainment and interact with attendees for photos, even hosting small circus skills workshops. A great way to get everyone together and enjoying themselves on a warm sunny day, a vintage fun fair summer event is sure to provide lots of fun!
10. Themed Outdoor Activity Day
Make your summer corporate event stand out by theming your conference or meeting and carrying the theme through to your entertainment and team building. Here's a few of our favourite ideas for themed events:
After a long year of multiple lockdowns, we're now looking forwards to a summer full of exciting outdoor team building activities and corporate events. Whatever you have in mind for your event, we can help to make it happen. Give us a call on 01827 215 200 or email sales@eventurous.co.uk to speak to one of our friendly team.