There's quite simply nothing like London for team building!
As one of the world's most globalised cities, London is guaranteed to set your event apart from the competition. Replete with unequaled venues, renowned landmarks, and attractions, the capital is a promised winning formula for success.
As an expert events company based in London, we offer dedicated, reliable, and honest event management and team building services, where we pledge to work closely with you from conception to completion. Here's our handy London team building guide to help you show off your crazy competitive edge in the capital.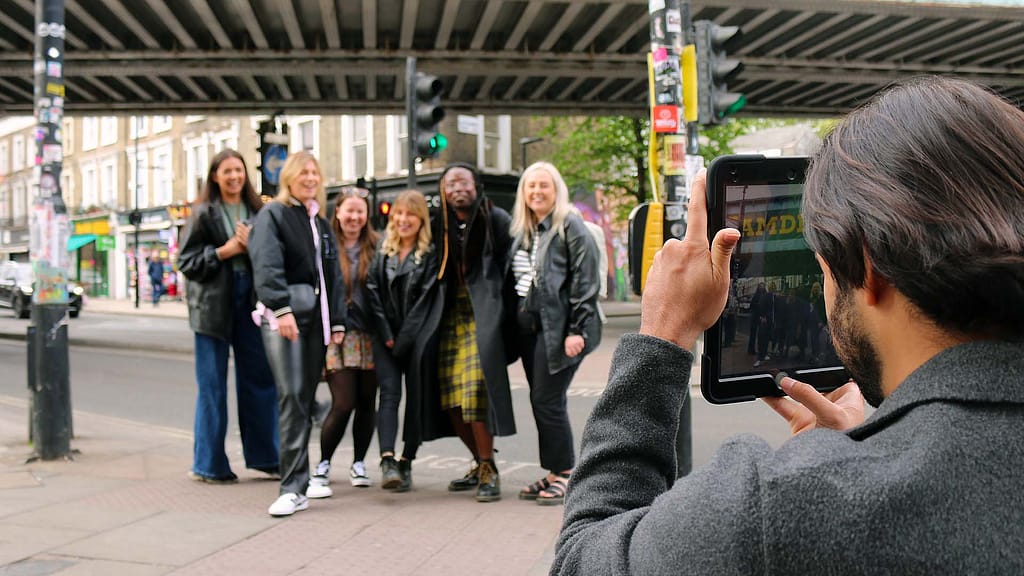 Budget Size: Low
Group Size: Unlimited
Duration: 2 hours
A truly unique opportunity to explore the versatility of London. Merging technology, collaboration, and fun interaction, our London GPS Treasure Hunts will challenge teams to demonstrate cooperation and teamwork.
Supplied with a tablet loaded with photographic and cryptic clues, teams must navigate the capital to locate 'hotspots' and complete a series of immersive puzzles and tasks. Each completed activity will provide your team with points, with bonus points awarded to those who demonstrate excellent accuracy and the funniest content! Synergy, communication, and cooperation are all paramount to securing a top place on the leaderboard.
Take a pick from our range of London GPS Treasure Hunts: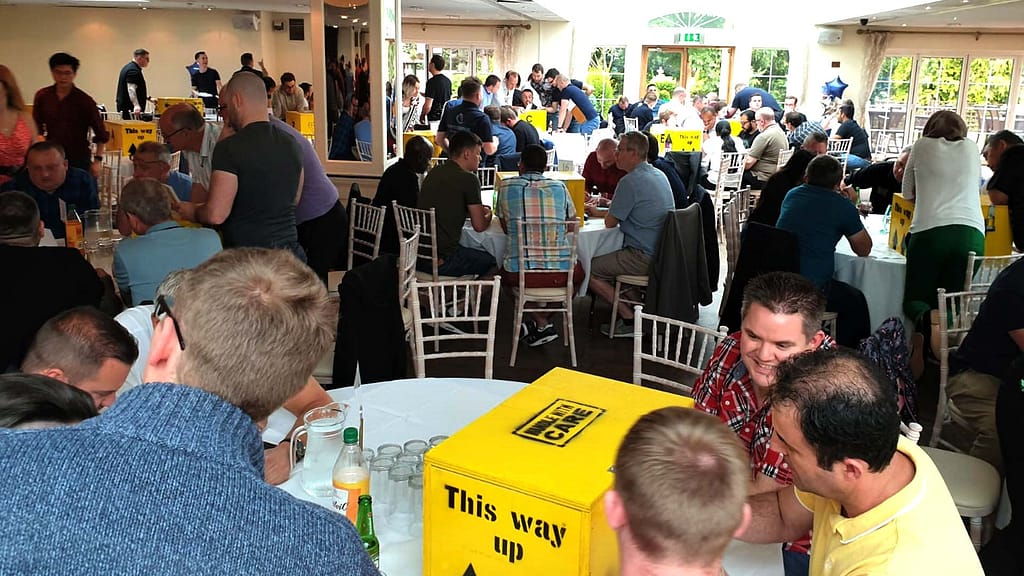 Budget Size: Low
Group Size: Unlimited
Duration: 1 – 1.5 hours
Experience the frenetic joy of deciphering code-breaking gimmicks, immersive brain teasers, and thematically engaging puzzles with our Mobile Escape Room. Focused on narrative and theme, your team has the honored role of trying to steal the legendary Maltese Diamond.
The iconic metropolis boasts a fantastic range of unique venues that are perfectly suited for our Mobile Escape Room. With over 30 years' experience, established industry relationships, and expert knowledge, our specialist team is guaranteed to source the right venue for you. Visit our London Venue Finding page for more information.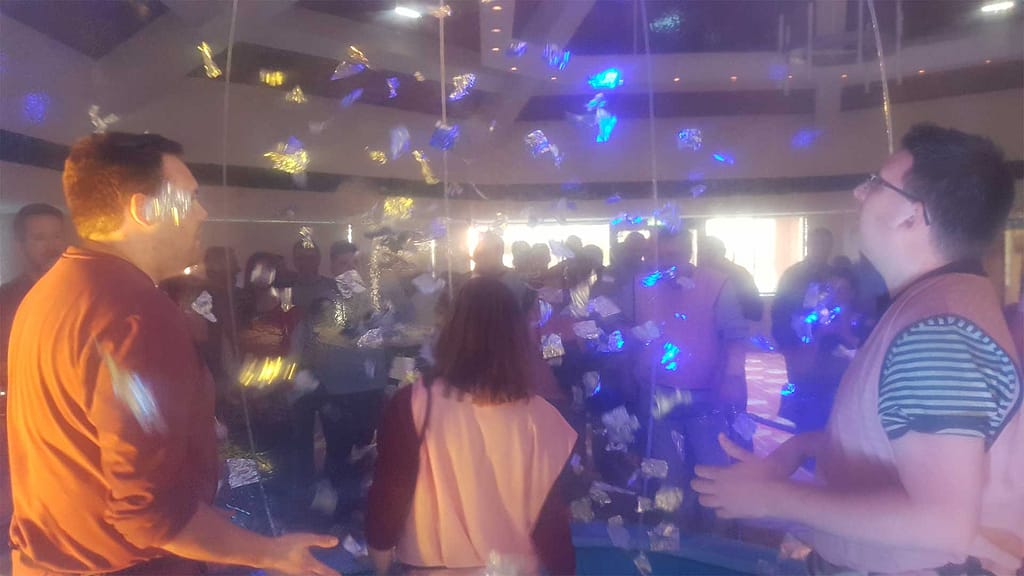 Budget Size: Medium
Group Size: 10 – 200
Duration: 1.5 – 3 hours
Based on the outrageously popular 90's TV show, this fun, frenetic and exciting experience is guaranteed to engage and inspire. Teams race against the clock to complete a series of skill-based, physical, cerebral, and mystery challenges and try their best to win as many 'crystals' as possible.
Teams must demonstrate clear communication and leadership skills if they want to be successful; the team that secures the most crystals will earn more time in the Crystal Clear Dome.
Large events call for impressive event spaces. Thankfully, London plays host to many sizeable venues that are perfect for hosting indoor team building activities like the Crystal Maze. Get in touch with our expert team and help source you the perfect venue.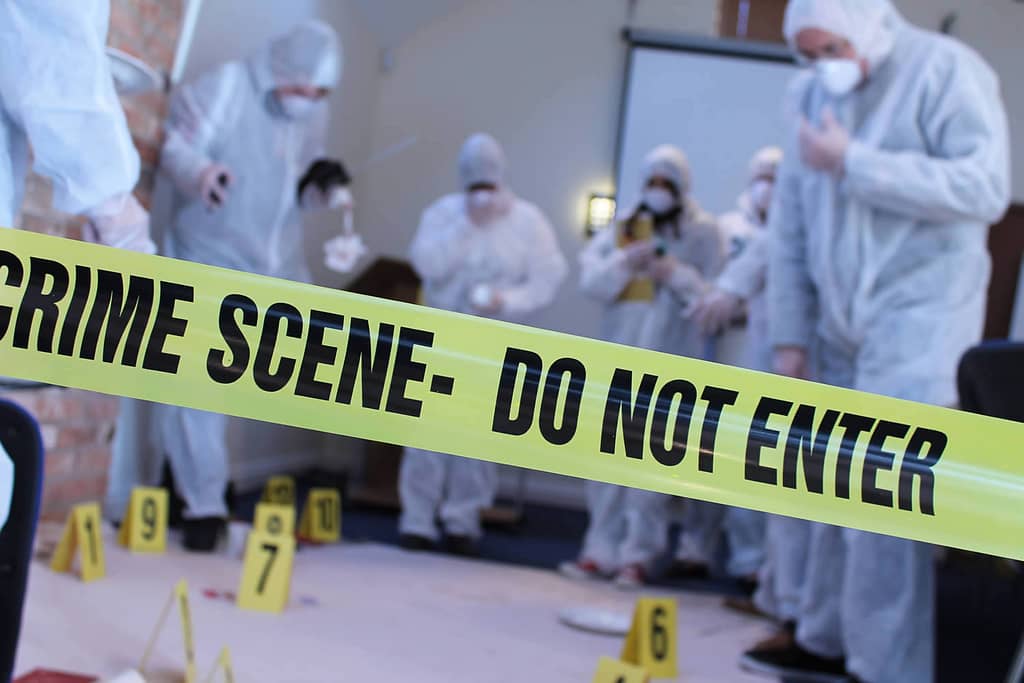 Budget Size: Low
Group Size: 30 – 200
Duration: 3 hours
A completely unique and immersive adventure, teams must analyse DNA and fingerprints and ultimately find out who the perpetrator is before time runs out. Dressed in suits, masks, and goggles, the CSI team building activity is a great way to experience what it's really like to be a world-class detective.
Available as an indoor event, team can experience a realistic crime scene simulation in any venue, regardless of location or size.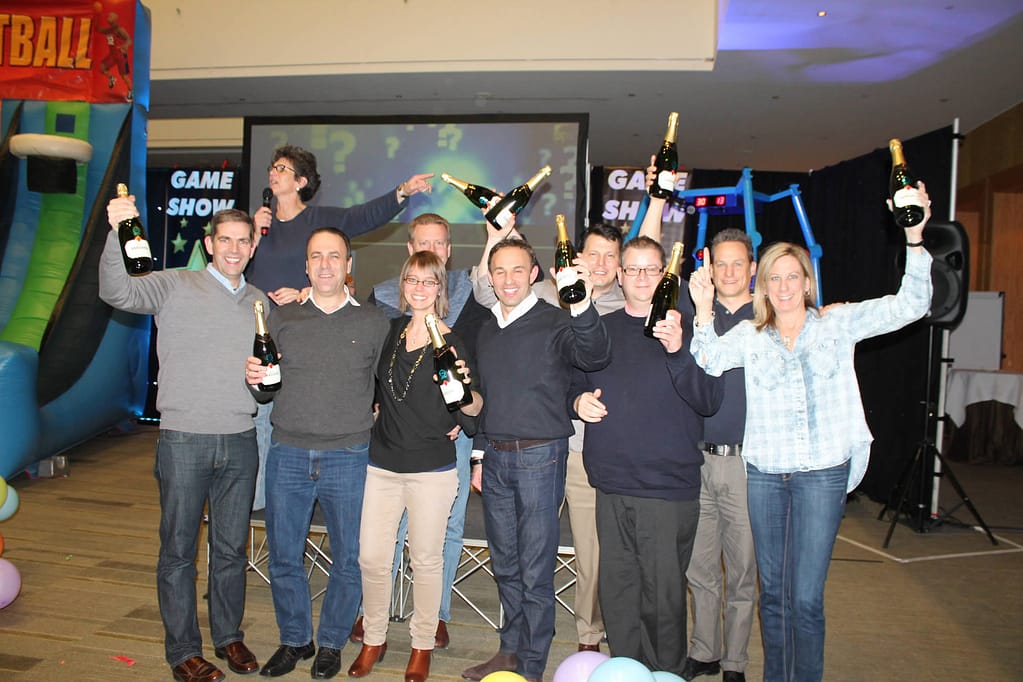 Budget Size:  Low
Duration: 3 hours
Group Size: Unlimited
A great avenue to help bring people together and inspire even the most reserved colleagues, a corporate quiz night with Eventurous is perfect for those looking for some added entertainment before, after or during a conference or gala dinner.
Complete with your very own professional quiz master, impressive visual sets and accompanying music, your guests are promised to experience an electric atmosphere that's filled with the buzz of excitement and laughter. A fantastic choice on its own or as part of a wider evening package, our corporate quiz nights are fully flexible to suit your requirements and meet your objectives.
If you'd like to discuss your requirements in more detail, we would love to help. Get in touch with our expert team for more information, tips, and ideas for your upcoming London team building event.