Eventurous secures ECOsmart agency award, bolstering already impressive sustainability practices after partnering with experts Greengage Solutions.
Business owners – Joe and Joanna Garland – began their sustainability journey back in 2007 and have since implemented numerous initiatives to their midlands based premises that have saved enough carbon emissions to equate to over 8,000 newly planted trees.
From beehives on site to producing up to 88% of their monthly electricity through solar panels, and planting almost 12,000 trees and a wildflower meadow, the couple have always had a passion for the environment.

Andrew Perolls, CEO at Greengage says:
"Eventurous already has some great initiatives in place, which demonstrate that sustainability is a core value in their business. Their midland's location and the work they have already done over the years provides them with a real edge in the market as an event agency. We're delighted to be working together to drive their plans forward."

Custodians of the land Joe and Joanna say that although sustainability has been on their priority list for many years, the recent partnership with Greengage Solutions was needed to drive plans further. Despite the corporate event experts already offering sustainable event options such as iPad Treasure Hunts and numerous Virtual Events, the plan is to offer more in early 2023, including their new Carbon Calculator Service.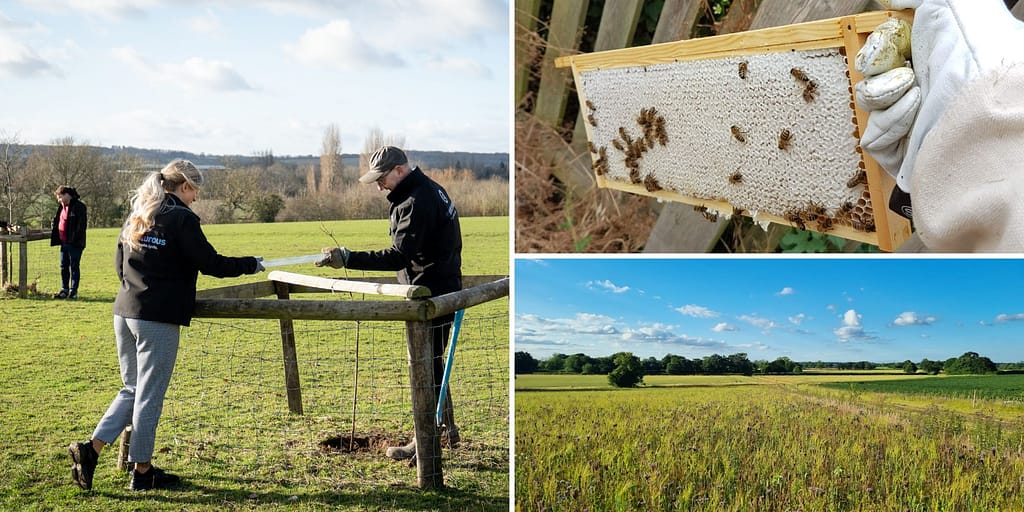 Joe said:
"Living in the countryside the environment has always been a focus for us. We started our journey to becoming more eco-conscious over a decade ago and it gives us great pleasure to see others in the industry now doing the same. It's essential that all event professionals share insight and experiences when it comes to sustainability as we are all on this journey together."

Joanna added:
"We are delighted to work with such mindful people who care about our environmental values. Being awarded ECOsmart accreditation has given us the motivation to progress in our roadmap. We are excited to be developing new event formats that allow even more businesses to give back to the environment and their local community."

To speak with our experienced event sales team about the sustainability of your event please contact us.