We've provided some recommendations to ensure your event is always inspirational and professionally delivered.
A conference is an ideal way to inspire people. From rousing speeches to awards and welcomed recognition. But how can you keep a conference interesting and engaging for every guest?
1. Choose an Inspirational Venue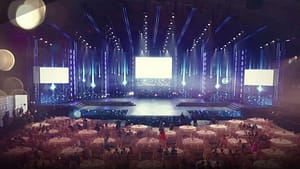 Everything rests on the right venue. A great venue should meet your needs but also work to attract attendees. There's no need to spend hours trawling the internet either, with our free venue finding service, we hand-pick incredible locations and outdoor sites specifically suited to your company requirements – right across the UK.