A Christmas Party Like No Other
So, you've been instructed to organise this years' office Christmas party, but you're stuck for ideas of where to start? You've been told that you need to put on a Christmas work party experience like no other to make up for the last few years without Christmas. You want it to be the one that'll be the talking point in the office next year for all the right reasons. We know organising the perfect office Christmas party can be a huge challenge, so we've gone on the hunt and picked out some of the best tips and entertainment ideas that will give you some valuable inspiration for the upcoming festive season.
Prepare to Get Festive
First and foremost, it's important to remember that preparation is key when organising a successful work Christmas party. Venues get booked quickly, so it's imperative you get online nice and early so you can start looking and booking without the worry of availability. If you secure a venue early enough you might even land yourself an early bird discount! Equally, it is important to set a realistic budget. You want to be breaking down costs and defining realistic targets to avoid any disappointment.

1) Minute to Win It
Budget: Low-Med
Group size: Depending on Venue
Duration: 1 – 1.5 hours
Minute to win it is the perfect gameshow element, if you are looking to liven up your traditional corporate Christmas party with the help of our expert host and event managers. Hosted between courses or after your meal with the addition of our bespoke venue theming you can be sure to keep employees engaged and having fun throughout the night.
2) Chocolate Workshops
Budget: Medium
Group size: Up to 50
Duration: 1 – 1.5 Hours

Are you looking to reward your staff this Christmas for the hard work they've done throughout the year? Searching for something unique that will create an enjoyable and relaxed yet festive atmosphere? If that's a yes, then look no further! Be prepared to be indulged with the Christmas Chocolate Workshop where you'll learn to make delicious, personalised and handcrafted delights under the supervision of an expert chocolatier!
3) Christmas Treasure Hunts (iPad+GPS)
Budget: Low
Group size: Unlimited
Duration: 1 – 2.5 Hours
It's not too late to book one of our Christmas-themed Corporate Treasure Hunts. This is the perfect activity that all your staff will really enjoy, as they go on the hunt (across a city of your choice) for Santa's lost gifts. This interactive team building treasure hunt is packed full of excitement, banter and puzzles, enhancing team spirit and improving team communication whilst leading your team to the most festive spots across their chosen location.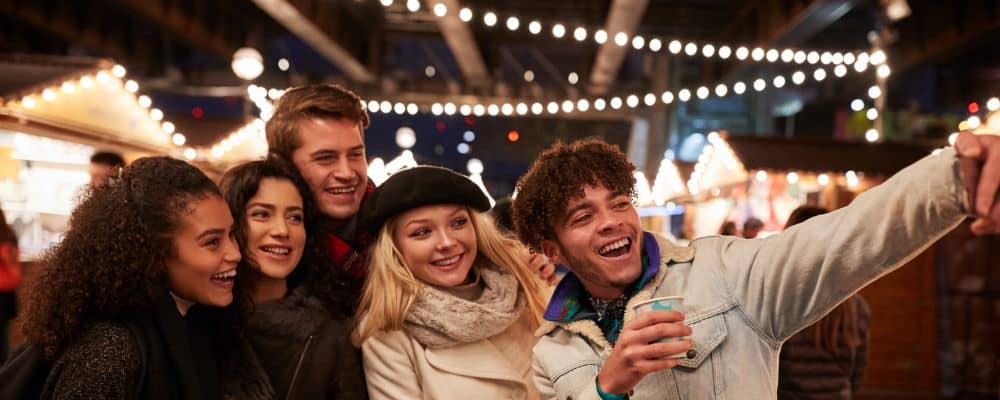 4) Bandeoke
Budget: Medium
Group size: Unlimited
Duration: 1 – 2 Hours

If you're looking for a mixture of fun team building events and great entertainment, then a Christmas Bandeoke is for you. This activity is a great opportunity to develop your team's spirit, break down any barriers and will encourage your colleagues to interact with one other. This pressure-free evening is a thrilling experience and is sure to be an event that you and your team are bound to remember!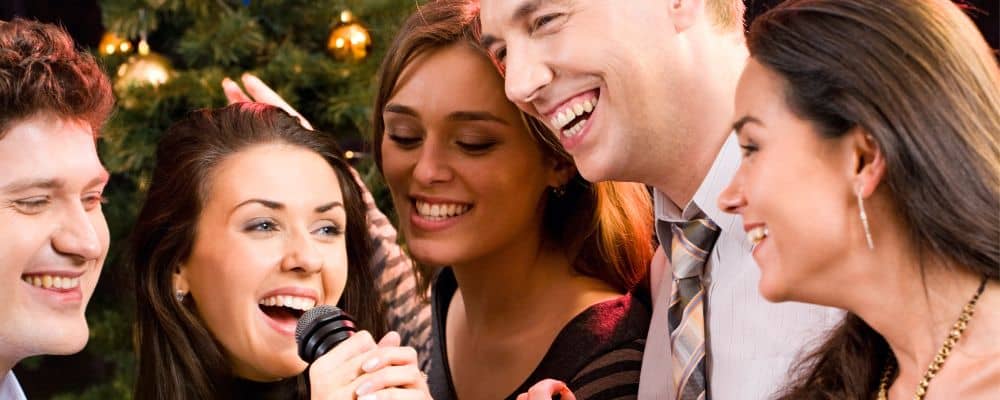 5) Singing Waiters
Budget: Medium
Group size: Unlimited
Duration: 30 – 45 mins

Singing waiters are a great addition to your traditional Christmas Gala Dinner if you're looking to liven things up a little. Surprise your guests as their waiters burst into song with impressive flair, expressing their exceptional vocal talent with well-known festive songs that will get everyone into the Christmas spirit.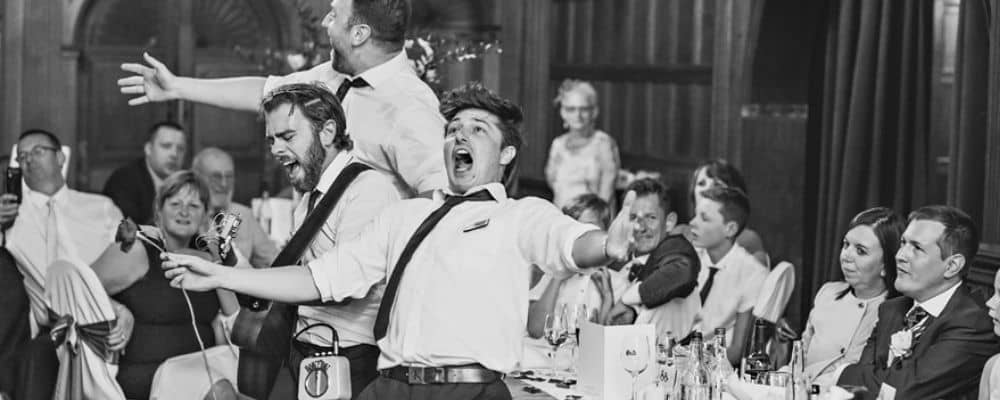 You can send us a message or give the team a call on 01827 215 200 to discuss your requirements should you be in need of a full service event agency with over 30 years experience in delivering a 5 star service.