Being cooped up during lockdown hasn't been doing wonders for team cohesion and development. With restrictions beginning to ease, businesses are starting to look at how best to bring their teams back together after weeks of isolation. Team building has never been so important and that's why we, at Eventurous, promise to deliver a safe and unforgettable team building experience with valuable results.
With social distancing it can be difficult for teams to find a safe and meaningful way to ignite motivation and energy after many weeks of isolation. We have a range of team challenges and events prepped and ready to bring to you as soon as restrictions are lifted.
From the planning stages to event delivery and beyond, we are committed to understanding your requirements, sharing your vision and helping you realise untapped potential through a seamlessly executed and safe event.
Great range of events where close contact is not necessary 
Plenty of outdoor options in the fresh air 
First hand knowledge of hundreds of venues across the country to recommend the right space and location for your event 
Personal Protective Equipment (PPE) is provided 
All equipment regularly disinfected to maintain hygiene  
Here are some of our bounceback events and team building ideas:
Country Pursuits
Looking for an outdoor, quintessential British experience that'll ignite some healthy competition? Our experienced event managers will be 2 metres apart as you and your team get involved in a variety of fun target sport activities such as archery, laser clay pigeon shooting and axe throwing; plenty of space outdoors to keep apart. These team building activities are not only designed to improve interpersonal communication and other skills within the team; they are also a great way to keep everyone engaged whilst maintaining social distancing. All of our Country Pursuits team building activities are hosted by our fully experienced and trained event staff that are equipped with the knowledge and skills needed to deliver a safe event.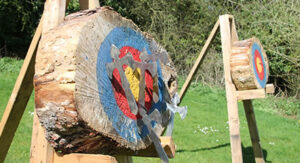 Check out our Country Pursuits page for more information.
Motor Sports
Our Motor Sports Day is a great corporate day out that's stacked with fun and perfect for all those mud-loving, adventurous adrenaline junkies. With plenty of thrills and spills, you and your team will experience an exhilarating ride as you go off road for a fun-filled adventure like no other. It goes without saying that an activity like this isn't carried out without protective headgear and a detailed safety brief. Your colleagues are first assessed in smaller areas before participating in the main event. Safety is our number one priority which is why we have taken the necessary steps to ensure all our motor sport equipment is disinfected after use, making certain there is no risk of spreading COVID 19.
Want to learn more? If that's a yes, then check out our Motor Sports page for more information
Haka
For centuries the Haka has been used to bring people together and face their challenges directly. Traditionally performed by the Maori people of New Zealand, you and your team will get the opportunity to perform your very own sacred dance and war cry in this exciting team building activity. This energiser is suitable for both a small team or a large group and can be delivered in any venue ensuring everyone is 2 metres apart.
A powerful way to bring all your colleagues together after several weeks of isolation, working from home or self-quarantine, the Haka workshop makes for an impressive and unforgettable team experience.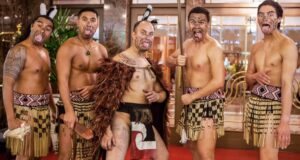 Take a look at our Haka workshop for more details on this exciting energiser.
Reign of Thrones
Inspired by the classic television show, Reign of Thrones is a challenging team activity that requires participants to use both their cerebral and physical skills as they battle it out for the Iron Throne. Split into great houses such as Stark, Targaryen and Lannister where you'll compete in a fantastic array of target sport activities such as archery, axe throwing and crossbows whilst mainingting a minimum of 2 meters apart. As with all our equipement, everything you and your team uses will be appropriately cleaned and disinfected after use to mitigate the spread of COVID-19. Additionally, all our staff will be equipped with protective safety gloves.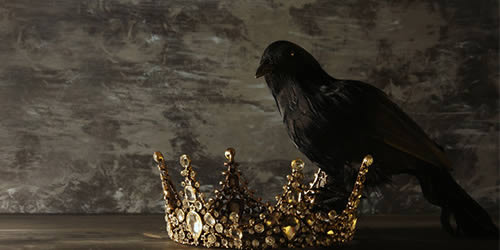 Ready to rule The Seven Kingdoms? Check out our Reign of Thrones Page
Medieval Marvel
Take a trip back in time to an era of knights and kings as you battle it out and compete in a great selection of medieval team building options. The ideal event if you're looking for a full or half day of activities, our Medieval Marvel accommodates large numbers and is perfectly suited to historic venues; a great activity choice that allows for social distancing.
If you're struggling to find an inspirational venue that allows for social distancing, then why not check out our very own Mythe Farm. With over 150 acres of private and spacious land and purpose-built facilities, we guarantee that you'll have an amazing experience with us and one that you won't soon forget!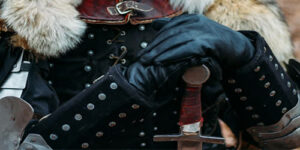 Become a champion and find out more here at our Medieval Marvel team building page
The Cube
If you're looking for an exciting way to bring your team together after lockdown then you've come to the right place. A fast and furious team building activity that requires strategic planning, communication and control; The Cube tests both cerebral and physical strengths and will keep teams excited and motivated throughout their experience. The Cube is an unforgettable team building activity where you and your colleagues will compete in a series of nail-biting challenges in our visually dramatic 2m3 cube.
Our experienced management team, along with our very own professional host, are aware and will maintain an appropriate 2 metre distance in accordance with government guidelines. You can be rest assured that The Cube, along with all the activities listed above, will be delivered in a safe and secure environment. The health of our employees, customers and partners remains our top priority.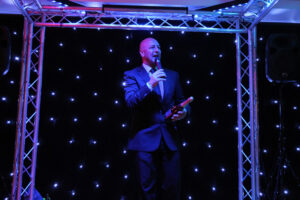 To find out more on this exciting activity visit our Cube page here.