We all look at the new year in different ways; some like to see it as a new beginning, meal prep done, workout plan at the ready. Others, not so enthusiastic, likely wishing they still had Baileys in their coffee that morning. Happy or not to be back to work after the Christmas break, everyone needs inspiration to start the year ahead positive and focused. Internal events are a great way to set the tone for the rest of the year.
Conferences are a popular choice of kick off event for organisations looking to get everyone together to re-connect and re-focus but if done poorly they can leave teams feeling de-motivated and uninspired. Read our ideas on how to throw a kick off conference that really motivates your team.
Elevate The Experience
Aesthetics are everything when it comes to setting the right mood at your kick off conference. Venue, lighting and set design are crucial in bringing the message and tone of your brand to life and in a way that makes your attendees feel positive from the moment they walk in.
When it comes to choosing a venue, there are many factors that influence a decision. For kick off events we recommend aiming for unique venues, as these can inspire creativity and elevate the attendee experience, making first impressions for the year count.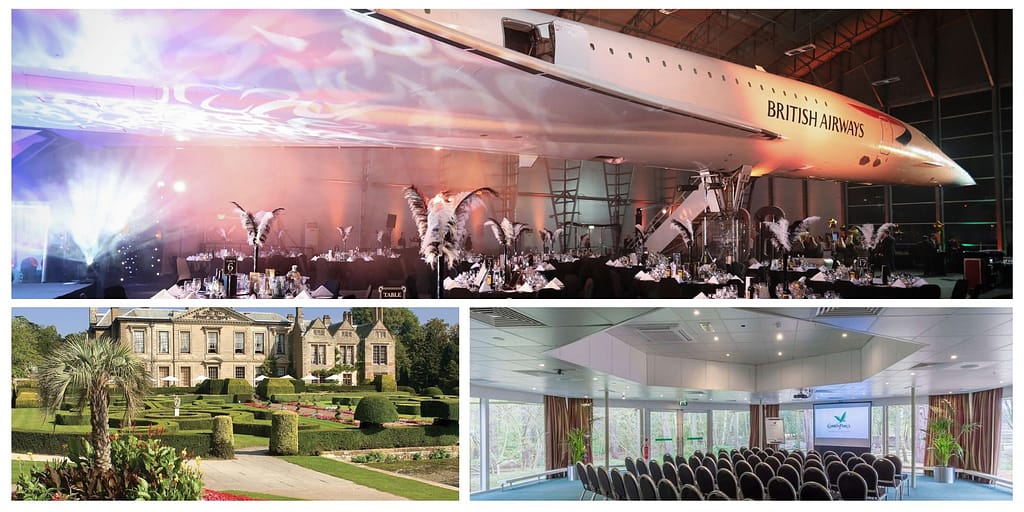 There are many unique venues all over the UK including the below examples:
Our Event Sales Director Kieron says,
"Lead times for organising kick off events can be short due to Christmas so a lot can be expected from the organiser in very little time. Outsourcing the work to an external event agency that has venue finding, event production and team building under one roof can save stress eating all the left over Christmas choccies."
Energise and Entertain
On organising your corporate event, remember that after lunch is a great time to inject some life into the agenda, as an audience nursing full stomachs can set even the best speakers up to fail.
You can do this using conference energisers such as the Haka; a cultural dance experience that gets everyone up and moving whilst absorbing the motivational benefits from authentic Maori professionals. Just when you thought you left Director Dave and his rather disturbing dance moves at the Christmas Party…
International Kaynote Speaker Tim Cortinovois says there are two factors to consider when selecting speakers for your conference.
"First is diversity – no matter the topic, have speakers of varying demographics to resonate with your audience. Secondly, I see so many speakers that care only about their image and not about audience engagement. Try to avoid them."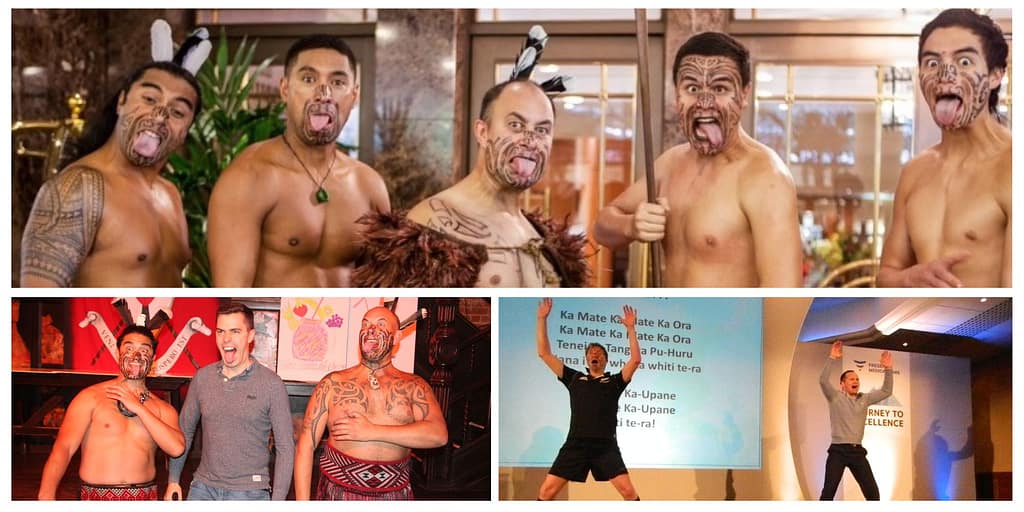 Brush Off The Festive Funk
If you are concerned about everyone feeling a tad rusty and anti-social at your kick off event, then adding team building activities can save the day.
• Get the cogs turning again with a mentally stimulating Diamond Heist Escape Room Challenge where teams compete to crack the code and retrieve the diamond.
• Games are not just for the festive period, continue the fun with the adrenaline-fueled Minute to Win It Game Show where players race against the clock to complete hilarious physical and mental challenges, promising to entertain all.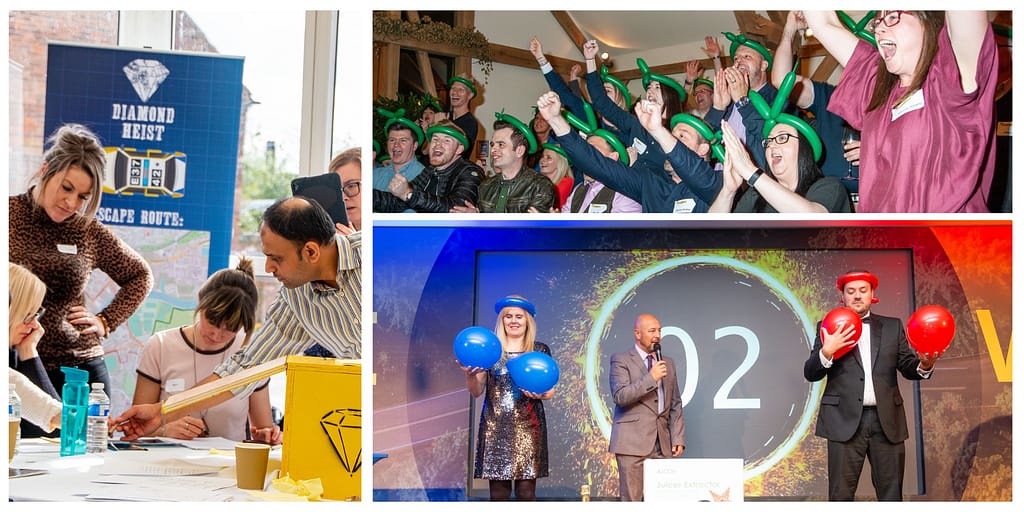 To speak with our experienced corporate event sales team about your kick off event please contact us.