We've had some fantastic new members join our team in sales, marketing and operations – let us introduce you to our new Eventurous people.
Louise Gudger, Sales Manager
Louise brings with her over 12 years of event sales experience having recently moved from the UK's largest exhibition centre, the NEC. As a proactive and highly motivated person, Louise is making a positive impact to secure new business and use her experience to bring imaginative events to life.
A great contact for your next big event, you can speak to Louise anytime you want fresh ideas for team building activities, conference production, gala dinners, awards and more – so make a note of her number today 01827 215 200 or connect with her on LinkedIn.
Adam Marriott, Marketing Assistant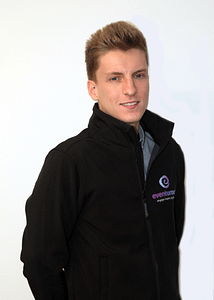 Experienced in social media marketing, content production and video production, Adam is a valuable addition to the Eventurous marketing team. Adam's focus is on content production, image capture and video development for promoting our great services and to enhance our team building activities.
You'll often see Adam out and about with his camera at events and team building activities to capture those inspiring 'WOW' moments – so be sure to say hello and tag Adam in your Eventurous photos (Instagram: @eventurous_ltd) and we can share them for you online.
Daniel Bruce, Events Operations Assistant Manager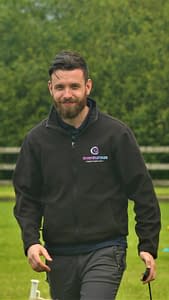 Experienced in event management, hosting and full to the brim of positive energy and enthusiasm, Dan Bruce has joined our team as an activity instructor and event host. Dan also utilises his skills in event production and audio-visual services to ensure Eventurous deliver seamless events, conferences, award dinners and corporate entertainment.
Described as the 'best events host EVER' you are most likely to interact with Dan on our team building activities as he hosts, guides and instructs our most popular team building events. Want to see the types of events that Dan loves to host? Visit our YouTube channel to find out.