We know that keeping your work Christmas party original and new can be challenging. If the idea of organising a festive party fills you with anxiety, fear not, for we have the perfect Christmas scavenger hunt for you. Ignite some healthy competitive spirit as you and your colleagues go on the hunt for Santa's lost gifts in our iPad Christmas Treasure Hunt!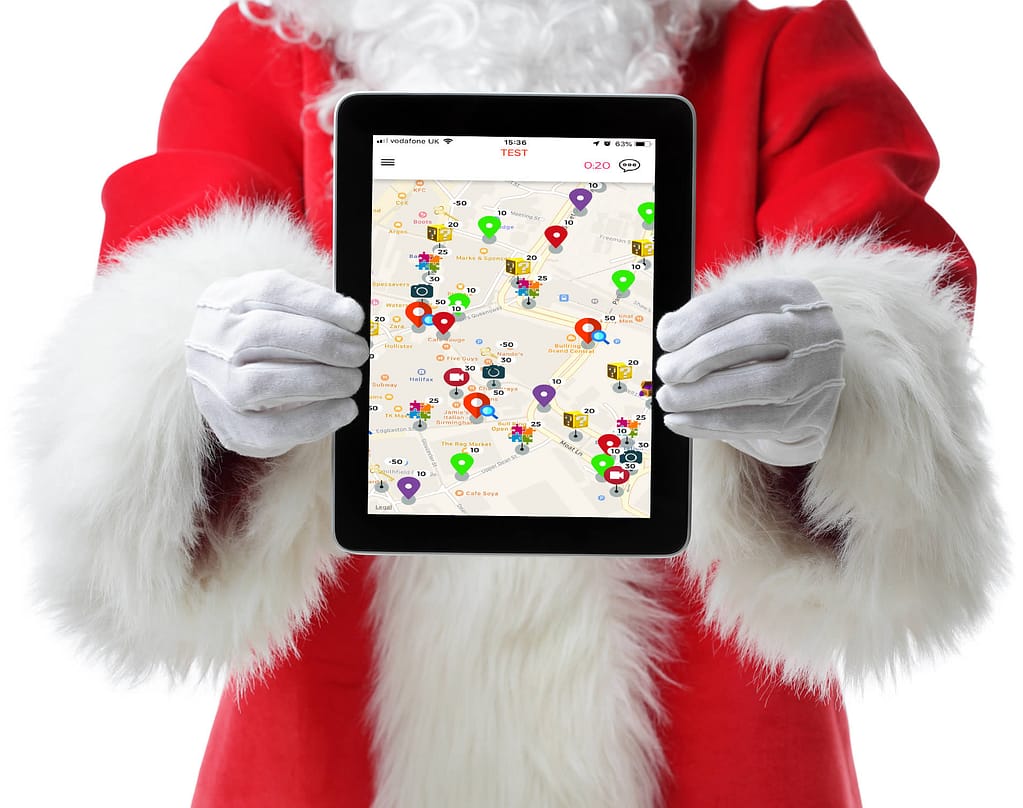 How Do Christmas Scavenger Hunts Work?
Your adventure will start with a short brief by one of our event managers at your chosen location:
They will then provide instruction on using our GPS navigation software. GPS stands for 'Global Positioning System' and (amongst other features) allows us to position objects on the iPad aligned with the real world for your team to find.
After getting familiar with the game (it really is easy to pick up!) it will be over to you and your team to locate as many hotspots across your chosen city as you can before time runs out. The more puzzles you solve, funny photos and videos you take and riddles you answer the more presents you will find.
The Christmas Treasure Hunt is a fantastic way for your team to explore any city location whilst taking part in a fantastic array of exciting and interactive activities.
Our Christmas Scavenger Hunts are also packed with a variety with interactive and exciting features! These are just a few examples of our festive favourite games you can expect on your event:
Ignite some creativity with our Christmas photo and video challenges
Inject some excitement with timed Christmas questions
Test your memory skills with our match the Christmas pairs puzzle
Complete a festive jigsaw before the clock runs out
To conclude the event, a short presentation will be delivered where teams will have the opportunity to see all the photos and videos taken throughout the day.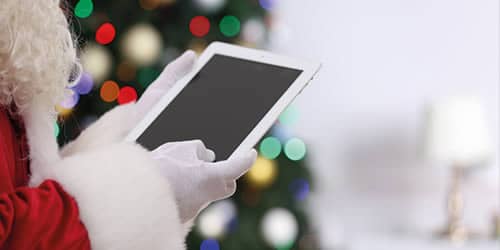 Fun Christmas Team Building Activities – Tailored For You
Our aim is to provide a fun and unique Christmas team building activity, flexible to your company needs and thoroughly enjoyable for your employees. We know adding a personal touch to any event is important, which is why our Christmas Treasure Hunt is completely customisable and can include your corporate branding. All of your questions and puzzles can be customised to your business and can be held for small and large teams of a 1000+ at any location, indoors or outdoors.
What Are The Benefits Of Treasure Hunt Team Building?
All our challenges are designed to enhance creativity and communication. Our Christmas Treasure Hunt is a highly competitive and fast-paced activity that encourages positive team building and is a great way to reward your staff for all the work they've done throughout the year. A day out the office doing our Christmas scavenger hunt will show your employees that you care and will help motivate them to become more productive. Our Christmas Treasure Hunt is a truly rewarding experience that will:
Increase communication and co-operation between staff
Build relationships and increase productivity
Boost confidence in a fun and engaging way
Inspire creativity and teamwork
Create fun memories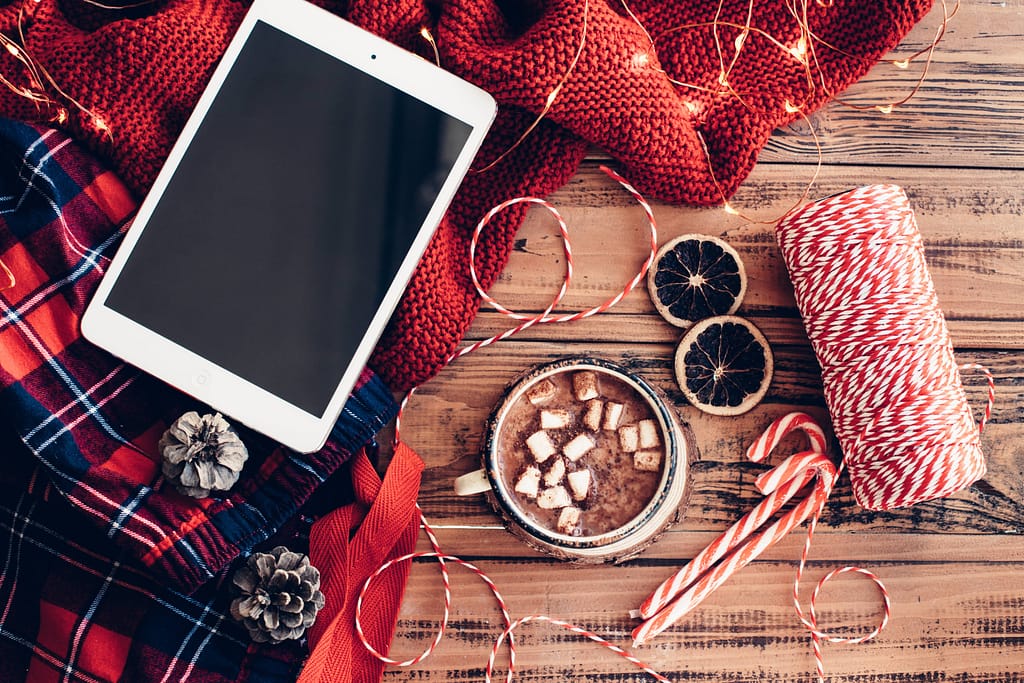 For more details on the Christmas iPad Treasure Hunt provided by Eventurous, visit our iPad Treasure Hunt page for more information or speak to one of our skilled events team on 01827 215200